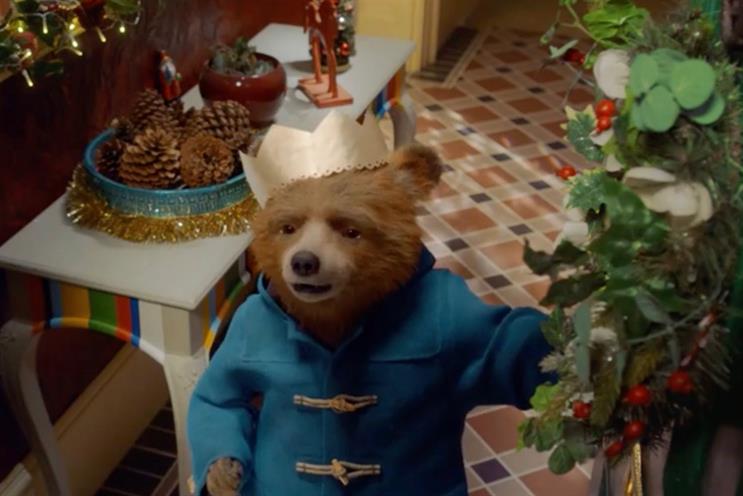 According to data and media tech platform 4C Insights, M&S's ad achieved higher levels of engagement within 12 hours of launch.
John Lewis's ad "Moz the monster" was published on Twitter at 11.40pm and not actively promoted until 7.30am the next day.
M&S's campaign achieved 159,957 engagements (which include mentions, retweets, comments and posts on Facebook and Twitter) within the first 12 hours of release on 7 November. Of those interactions, 93% were positive in sentiment. The retailer boosted its engagement levels by 78% on 2016.
Meanwhile, John Lewis's ad, which went live on at 11.40pm on 9 November, accrued 74,039 engagements within 12 hours (a year on year fall of 46%), 70% of which were positive in sentiment.
4C said that one of the reasons for John Lewis's lower launch stats was due to the release time for the ad, which was 7.40am in 2016 and 11.40pm this year.
M&S, after experiencing an initial weekend surge, saw engagement levels fall to lower levels than those of John Lewis. Friday it achieved 8,502 engagements, before rocketing to 20,313 on Saturday and then falling to 2,696 and 2,283 on Saturday and Sunday respectively.
Aaron Goldman, chief marketing officer of 4C, said: "Putting aside the content, this year's John Lewis Christmas ad is a reflection of the state of advertising itself. Gone are the days when you can just run an ad on television to reach and engage your audience. Also gone are the days when you can just run static assets on social media and expect them to go viral."
Meanwhile, in a separate piece of analysis by facial tracking specialist Realeyes, Moz scored the weakest emotional engagement with consumers compared with many of John Lewis's previous Christmas opuses.
"Moz the monster" achieved a engagement score of 67%, according to Realeyes, comparing unfavourably with 2016's "Buster" (96%) and 2015's "Man on the moon" (82%). The only John Lewis festive ad to score lower than 2017's was 2013's "The bear and the hare".
According to a report in Campaign's sister title PRWeek, Moz garnered 1.1m views on John Lewis's Facebook page between launch at 7.38am and 9.50am, compared to 5.5m in roughly the same timeframe in 2016.