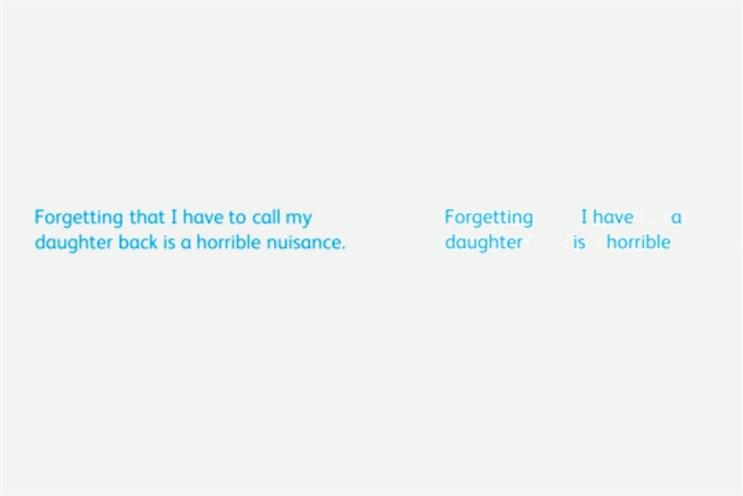 M2M, which becomes the charity's first media agency of record, is believed to have fought off competition from Goodstuff Communications.
M2M's cause-related marketing work for the charity Historic Royal Palaces and the bookmaker Paddy Power is believed to have helped secure the business.
Alzheimer's Society has also appointed the brand specialist The Team ahead of a marketing drive to build awareness and to support ongoing strategic and appeals activity.
The charity will launch a multimedia campaign in May to coincide with Dementia Awareness Week. This will form part of Alzheimer's Society's five-year plan to ensure that those living with dementia, and their families, know where to go when support and advice are needed.
Fallon won the Alzheimer's Society advertising account in May last year. The charity appointed Lida to its digital and direct business a month earlier.