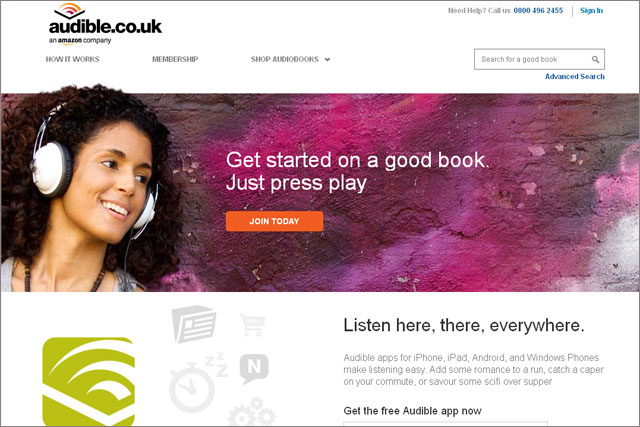 M2M picked up the account following a competitive pitch process believed to involve incumbent Essence and Initiative, led by the AAR.
M2M will help Audible evolve an integrated marketing strategy whilst also driving digital acquisition in order to help the brand achieve its ambitions for future growth.
Audible.co.uk claims to be the UK's largest provider of digital audiobooks, with its core mission to "establish literate listening as a core tool for anyone seeking to be more productive, better informed, or more thoughtfully entertained".
Kevin Addley, interactive marketing director at Audible, said: "M2M really impressed us with their strategic capabilities and their vision for how they can help us grow. They have a great track record in working closely with high-profile brands and making an active contribution to their success, and we are excited about working with them."