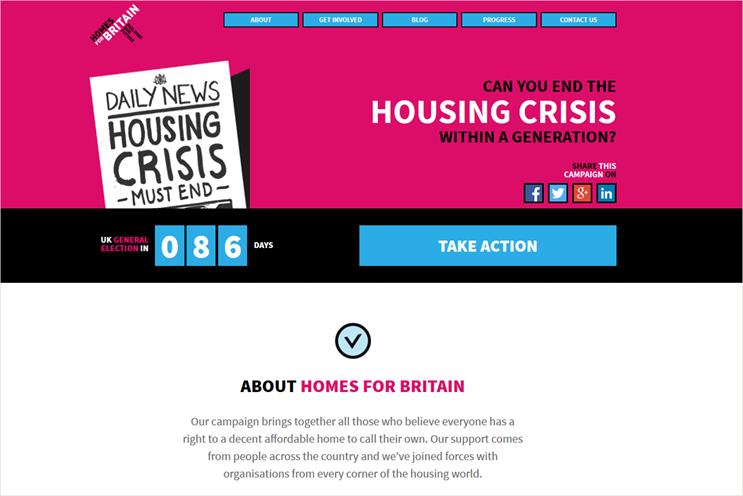 Homes for Britain is a coalition of 88 organisations from across the housing sector. It wants to raise support for more housing from the public and persuade the three main political parties to end the UK housing crisis within a generation if elected next year.
M2M will be working alongside Abbott Mead Vickers BBDO to deliver a multi-channel campaign to both raise awareness of issues around housing and encourage engagement leading up to the General Election in 2015, making sure housing becomes a political priority.
The campaign is due to run from March to May 2015.
Ruth Davison, director of policy and external affairs at the National Housing Federation, one of the coalition partners, said: "Housing hasn't been a General Election priority for decades yet the housing crisis affects every person in the country in one way or another.
"This campaign is about changing that and making sure housing becomes a political priority.
"We are really excited about working with M2M to put housing front and centre of debates in the run up to the General Election – exactly where it should be."