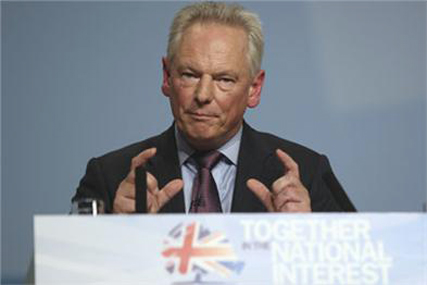 It is understood that members of the M4C TV team were instructed to provide details on the number of minutes each hour that are used to promote BBC content on BBC TV channels, compared with the commercial channels, including Channel 4.
A spokesman for Ofcom said there would need to be a change to the BBC's Royal Charter to enable government ads to run on the corporation's TV and radio channels, but this could be done with secondary legislation.
Maude, who is the Cabinet Office minister in charge of Whitehall's efficiency drive, told the Conservative Party conference in Birmingham this week: "We can do things very differently in future. Instead of paying more than £200m [a year] to buy ad space in the media, why shouldn't we use publicly owned channels, such as government websites, to deliver public service messages?"
He has begun talking to the BBC about publicising next year's census, but it is understood he is also considering campaigns to combat smoking, obesity and excessive drinking.
The COI is the biggest advertiser in the commercial radio industry. Last night a senior figure in commercial radio dismissed the proposals, saying they were unlikely to come into force for all campaigns.
In February, the
COI appointed GroupM's M4C to handle its £250m centralised media-buying business
from April. The media budget has since been slashed by the Coalition Government.
The Cabinet Office had not responded to requests for comment by the time of publication.
M4C declined to comment.