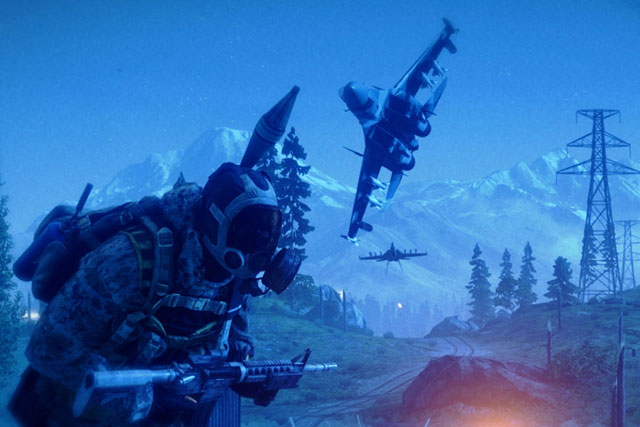 Giving consumers the power to create their own sophisticated computer-generated 'films', machinima is putting a whole new spin on User Generated Content (UGC) and a few savvy marketers are beginning to recognise its potential.
Over the past few decades, we've seen the tools available for creating content become more accessible than ever before and as a result, we've seen an explosion of UGC across channels like YouTube, Instagram and Vine.
Brands have been quick to react to the new trend, seeing it as a cheap way to encourage mass participation and as an attempt to "bond" with consumers. But generally, marketers have seen UGC as a way to appeal to the broadest range of consumers in an attempt to capture as much content as possible, whatever the standard.
Machinima, however, is proving that sometimes the content generated by just one or two expert users can create much more engagement than millions of pieces created by thousands of casual fans.
When Electronic Arts (EA) planned to release a new piece of downloadable content for their popular 'Battlefield 3' game, analysis of their Facebook community indicated that alongside the popular activity of fans posting "Only in Battlefield" moments (amazing incidents that had been recorded during gameplay), there was a real interest in machinima content; and in particular a piece called 'One' created by machinima hero Robert Stoneman.
Seeing the opportunity, EA commissioned Stoneman to create a piece of machinima that showcased the new downloadable content while paying homage to those "Only in Battlefield" moments.
The resulting short movie quickly became one of the most effective pieces of content EA has produced, generating more than 765,000 views and 25,000 likes without even as much as a sponsored post in media support. EA's campaign for 'Battlefield 3' garnered them the top spot in the newly released Social Brands 100 for 2013.
But it's not just gaming brands that are using machinima to their advantage. When Coca-Cola wanted to bring their polar bears to life during the 2012 Super Bowl, they turned to machinima techniques to make it a reality.
Pairing visual effects expertise with video game developers, they created a virtual 3D engine where they could animate the bears in real time using standard console controllers. This meant the bears could respond to social media requests, display messages and images from fans, and even react to the traditional commercial breaks. The campaign was a resounding success, with nine million consumers across various platforms checking in on what the polar bears were up to.
Machinima-style film making has inevitably spawned a number of channels that specialise in celebrating the content created by these expert users. The most popular of these is Machinima.com, which unsurprisingly took the name of the craft as its own and has built an impressive 7.7 million person subscriber base.
They have been on Hollywood's radar for some time – even being used to launch the 'Battlestar Galactica' prequel, 'Blood and Chrome' – and as a result have recently partnered with Ridley Scott to develop 12 new science fiction short films. These will be launched through Machinima.com's YouTube channel in the hope of establishing lucrative new sci-fi franchises.
As always with our rapidly fragmenting media ecosystem, it's easy to focus on where the largest group of consumers or behaviours are. But as machinima shows, sometimes looking beyond the mass and focusing on the niche can provide more opportunities to connect than ever before.
And the next time everyone rolls their eyes in a meeting where UGC is mentioned, stop and challenge because as developments like machinima show, there's still plenty of interesting opportunities in UGC.
It just might be with a single high-quality piece of content rather than a million Instagram pictures. And that could change the way we approach producing content completely.