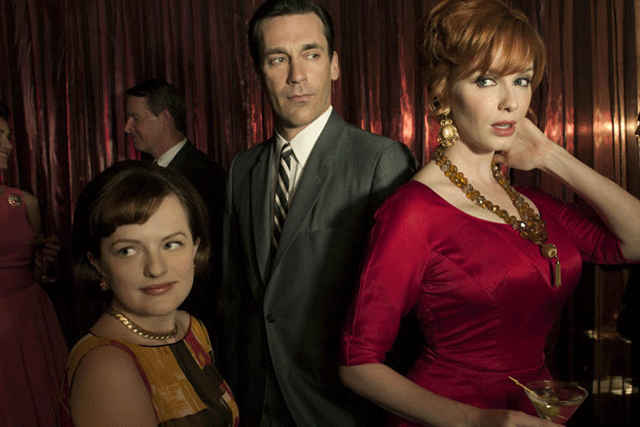 Long gone are the days of Mad Men. When marketers and advertisers enjoyed the freedom to ponder over an idea for days on end, waiting for inspiration to strike between boozy lunches and naps on designer sofas.
Mad Man's extinction was gradual, but the global downturn hammered the final nail in his coffin.
So what are the implications of this new post-recession world for the industry and its talent?
There's simply no longer the luxury of time to learn the craft on the job
Young people entering the communications industry these days are unlikely to find themselves in Peggy's shoes. In Mad Men, Peggy is a secretary that has a knack for a good strapline and becomes a successful copywriter. There's simply no longer the luxury of time to learn the craft on the job.
Technology has revolutionised the way in which we work; we live life at an ever-accelerating pace. As deadlines become shorter and margins are squeezed, agencies and in-house marketers need to deliver more bang for their buck. Employers are looking for young people who can hit the ground running and deliver results from day one.
So what can we do to make sure the industry has the talent that it needs?
We need to ensure that graduates are ready to go, armed with everything but the years on the job. That means making sure they have a combination of skills and as much relevant experience as we can give them under their belt; from academic theory to work placements to professional business skills.
They also need a good understanding of how the industry works and what will be expected of them within it. At Falmouth we replicate the industry experience as much as possible – to create graduates who are fit for purpose. We're aiming to avoid culture shock, not only for this fresh talent but for their employers, too.
Maintaining the links between education and industry is crucial. Work placements, student workshops and other forms of interaction between industry experts and students all give these young people the exposure to the industry that they need in order to learn how things work.
The communications business is constantly evolving. Let's make sure new talent doesn't get lost along the way. Getting our young talent ready to be productive as soon as they're in the workplace will benefit the industry both now and in the future when this wave of talent becomes the new generation of leaders.
Young talent must let their drive, passion and personalities shine through
Top 10 skills for young creative practitioners:
1. Strategy
As digital natives, employers are increasingly looking to young talent for input into building marketing and communications strategies from day one.
2. Technical competence
From Vines to mobile commerce, it's crucial for young talent to understand the potential of new technologies.
3. Craft skills
It goes without saying that good old-fashioned craft skills in writing and art direction remain paramount.
4. Professional skills
Whether it's negotiation or presenting to the board, core business skills are increasingly vital.
5. The landscape
A knowledge of the array of channels available and an understanding of the relationship between paid, earned and owned media (POEM) is critical.
6. Entrepreneurial ability
Being proactive and constantly looking for new ways to innovate is a key skill for young talent to shine.
7. Theory
The academic bit is still important; understanding the principles of marketing makes interpreting and solving a brief far easier.
8. Industry insight
Although theory is important, it is never a substitute for experience and knowing how things really work in the workplace.
9. Personality
Yes skills are important, but so is a cultural fit; young talent must let their drive, passion and personalities shine through.
10. Creativity
The ability to come up with exciting new ideas – and knowing how to develop and execute a compelling central narrative – is key.