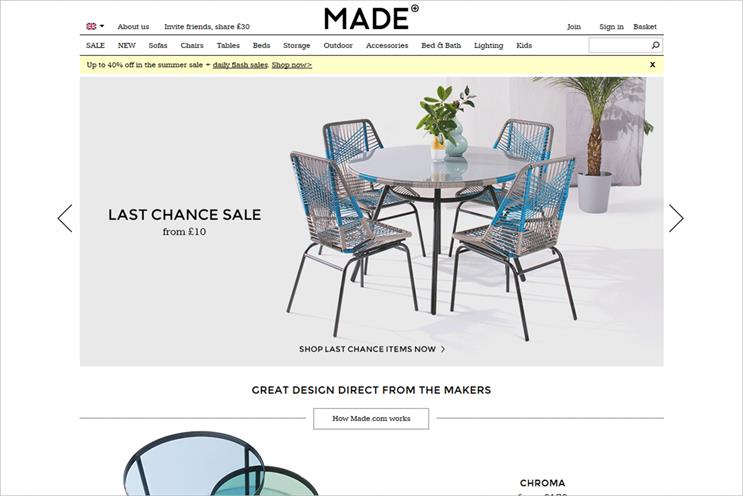 Made.com has appointed The Grid to come up with a campaign idea and turn it into print ads, and Above & Beyond to create TV ads off the back of the print spots. The appointments follow a competitive pitch that was run by Creativebrief.
Annabel Kilner, Made.com's UK country managing partner, said "we're looking to create consistency between the TV, print and outdoor advertising."
Made.com had previously appointed Albion, in 2012, for its creative work. However, the brand produced a lot of its advertising in-house, including its debut national TV campaign in 2013.
The ad featured a furniture-maker who, by night, indulged his fetish for well-made chairs by rubbing up against them.
The appointment of The Grid and Above & Beyond follows the decision of Made.com's co-founder and creative director, Chloe Macintosh, to step down in June.
Made.com, which was launched in 2010, uses All Response Media for its media planning and buying.