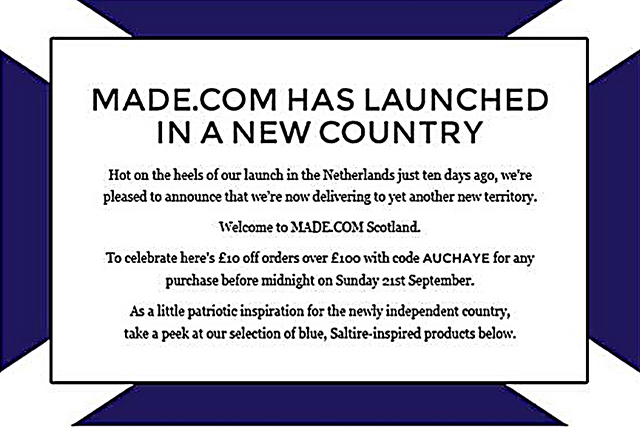 Recipients were baffled as to whether the furniture supplier was making a poor joke in the wake of the "No" outcome in the Scottish Referendum, or had made a classic real-time marketing mistake.
Confusion was cleared up a few minutes later when the company sent a second email apologising for the gaffe and explaining it had "hit send" on an email that had been prepared in the event of a "Yes" vote.
In an attempt to make amends, the second email offers discounts for those using a "GreatBritain" promotional code.
However, some skeptics on Twitter are speculating that the move was a deliberate ploy to attract attention.
This article was originally posted on Campaignlive.co.uk