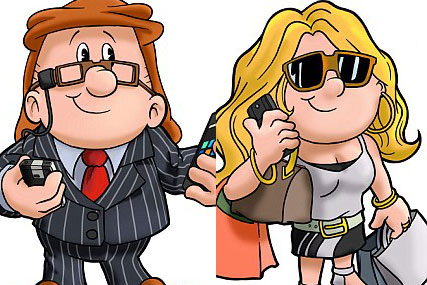 Marketing broke the story in June that the Tetley Tea Folk would be appearing in ads again. They were last used nine years ago.
Retained agency Miles Calcraft Briginshaw Duffy is reported to be making a "nostalgic" ad for the comeback, but the images published by the Daily Mail, Daily Express and numerous other online publications today show the familiar Tetley characters blinged up.
In illustrations, which are said to still be under consideration, the Gaffer has been given a pin-striped suit and a BlackBerry. Tina's new look is more Wag than worker and Sydney, the dozy character, is now dressed in garb more usually seen on rappers, including N-dubz' trademark woolly hat.
It is thought that the television ads will break in around three weeks' time.
Tetley, in a statement, said: "I'm sorry but we are unable to provide any further comment. Like with all great groups, comeback rumours will always circulate but at present, we have nothing to announce."
MCBD declined to comment.