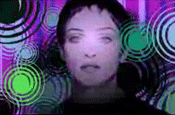 The track called
4 Minutes (to Save the World)
is from the singer's forthcoming album "Hard Candy", due out on April 29th.
The song, produced by Timbaland and featuring Justin Timberlake, also premiered simultaneously on radio stations worldwide and is available as a download.
The spot depicts how Madonna has continuously reinvented her image over the years.
David Rubin, director of US haircare operations at Unilever, said: "Madonna continues to be such an inspiration for young girls by continuously reinventing her looks, as we expect the new commercial will also encouragegirls to evolve by changing their looks and making their hair and liveshappen in a variety of exciting ways."
Madonna first collaborated with Sunsilk in the brand's "Life Can Wait" Super Bowl ad.