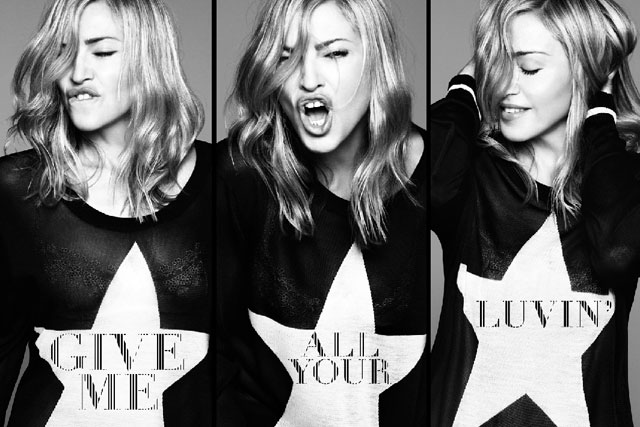 'Give Me All Your Luvin', which features female singers M.I.A. and Nicki Minaj, will simultaneously premiere across Clear Channel's various media outlets, including its satellite and terrestrial radio stations in the US, as well as its billboards.
At 2pm today (9am Eastern Time), the full video will be shown on the Clear Channel screen at Piccadilly Circus as well as its entire digital Play network, at the same time as on digital screens across the US, France, Spain, Sweden, Norway, Singapore, Belgium and Finland.
In the UK, the song will premiere at the same time on Global Radio's Capital FM network of stations, through a partnership with Clear Channel.
The music video includes a bar scene that features Smirnoff vodka as the drink of choice, in a product placement deal with Diageo.
Madonna is set to perform at the Super Bowl, the biggest event in the American TV calendar, on Sunday.
Matthew Dearden, chief executive, Clear Channel UK, said: "The global launch of Madonna's new video using out-of-home combined with radio advertising is a ground breaking moment for the industry.
"Clear Channel has been passionately promoting the possibilities the medium can offer and we are very proud to have worked with Madonna's team to deliver a globally synchronised launch, using landmark digital sites across our network.
"This launch perfectly demonstrates the flexibility of the medium and the power that out-of-home advertising has in helping clients promote their brands."
Follow Maisie McCabe on Twitter @MaisieMcCabe