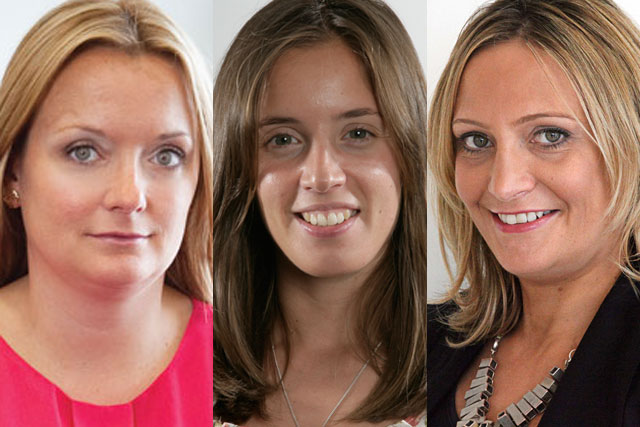 In-depth reports on the fortunes of 10 key magazine sectors including men's lifestyle, women's lifestyle, current affairs, homes, music, kids, celebrity, real life, TV listings and cars can be found at our special January - June 2012 magazine ABC page.
Zoe Bale, head of press, Carat UK
There are definite winners and losers within this ABC. Looking at market sectors it coincides with the state of the UK economy, with the luxury market defying the recession and the majority of titles relatively stable. The 'specialist' and 'business and news' sectors are also performing well, showing increases on all touch points.
The declines are mainly coming from the younger end of the market and consequently Bauer and Hearst have been hit hard, with More! and Company the biggest losers
Overall we have seen huge amounts of innovation in this period with an increase in iPad apps, mobile-optimised formats, click-to-buy apps and other brand extensions.

Magazines are investing in understanding their audience and providing their magazine content in relevant and convenient platforms. Moving forward, we expect to see further declines in the celebrity and young men's market as the young audience increasingly goes online and we will be closely monitoring how the publishers respond to this.

We will see an increase in mobile-optimised sites going forward to accommodate the massive penetration of smart-phone ownership. Already we know that certain titles – e.g. GQ – are investing in the Kindle Fire for example by modifying their advertising specs and we expect other publishers to follow suit.

So although the headline ABC figures don't look very positive in every sector, when analysed more closely it's apparent that the readership habits continue to change and the overall reach of magazine brands are growing.


Amy King, head of press, MPG Media Contacts

As 2012 continues to give us the financial jitters the economic gloom has taught us as a nation that we can't hide from the truth, and the truth of these ABCs is that large swathes of the print magazine business are struggling, with many titles posting losses both period on period and year on year.

However, on the flipside of this gloom we come out of a national spirit raising Olympics (the biggest of all time), which has also taught us that there are positives to be found everywhere – and in publishing this is the growth of digital editions which are beaming a ray of light as bright as Jessica Ennis' smile across the whole sector – very positive reading going forward.

Hearst in particular is feeling the warmth of that glow by posting the two highest digital circulations – Men's Health (12,142) and Cosmo (13,928) - both more than doubling period on period.

The Olympics and its build up also seems to have changed the nation's view on "celebrity" culture – we now prefer a Mo to a Jordan and are showing this with our purchases. Many celeb weeklies have seen double digit drops while the lifestyle titles such as Women's Health (debut ABC 100,000) and Slimming World (up 25% Year on Year) are flying.


Gaby Cornish, activation account director, MediaVest

The celebrity sector has clearly had a disappointing round up, and it is apparent that appetite for these kinds of titles and their content is on the wane from two, three, four years ago. Add to this the fact that the female main purchasers who normally throw a copy into their basket without considering it, have now had to rein in their expenses and make more of a considered buy - the result of which is negative on copy sales - especially when the content is readily available online.

The backbone of any celeb title is the content - and over the past few years the content hasn't been generated by the celebs who were perviously adored - it just isn't there anymore...so titles have to go back to basics and think about why readers want to pick up their title over another. Some titles will fare better by adapting - OK! for example, even though figures have declined, they are nevertheless evolving with what readers want to see - eg the invigorated interest in the Royals (previously Hello's domain).

It's still a market that offers decent numbers - you'd argue it was more buoyant than other sectors as there are still a significant number of copies sold every week, but the question will inevitably be what the titles do to move forward; further brand extensions and cross media opportunities will really drive the success.

As for the men's sector, men are clearly 'getting it elsewhere' when it comes to paid-for titles. A disappointing posting generally, with the usual suspects of Nuts, Zoo and FHM faring the worst. GQ & Wired being the only titles to show a positive posting year on year, so Conde Nast is doing well to grab some ground in the difficult market.

Digital editions have been well invested in by Conde Nast, but figures are still relatively low (GQ 7% of total circ, Wired 9%) - however, this is a positive step and one that other publishers really should take heed of.

Men's Health has benefitted over the past 5 years or so, but with the last few periods showing declines they need to ensure they stay on track and maintain their relatively niche position in the market - where other titles have introduced more lifestyle and health/wellbeing content, it needs to be something readers can't access elsewhere.