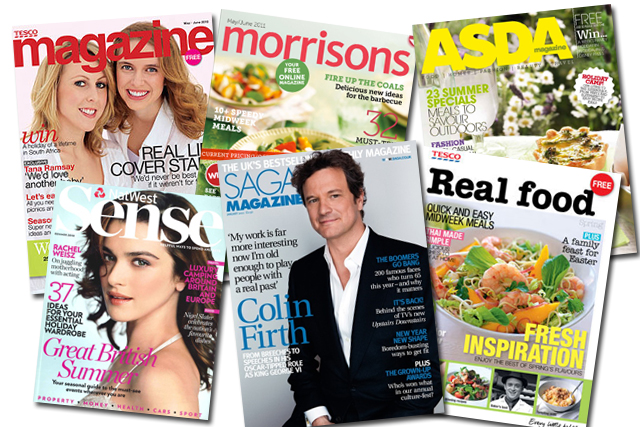 Over the past two years, magazines controlled by brands have slightly loosened their grip on the UK's magazine landscape in terms of volume and entries. In February 2010, customer magazines filled the top seven places in the ABC table, and accounted for a third of all Top 100 entries.
By far the most high profile retreat from customer publishing was that of Sky Magazine earlier this year. This week's ABC report marks the first time in more than 10 years Sky has not topped the ABC table of largest circulating magazines in the country, since February 2001.
However, where Sky retreats, others advance. In this week's report for the first six months of the year a number of customer magazines make their debut in the report, including Virgin Media's Electric!, BM by Bonmarché and Harrods Magazine.
This continued investment in print by brands, despite rising production and distribution costs, is testament to the deep levels of engagement brands still equate to the medium.
Julia Hutchison, chief operating officer of the Association of Publishing Agencies (APA), is keen to point out that nearly two-thirds of customer titles in the Top 100 are new entries or have increased year-on-year circulation.
Hutchison said: "Customer magazines continue to offer a tangibility and engagement that no-other medium affords, which is why it is called the 25-minute medium. That's almost half an hour with a customer; in today's deluge of information it is an extraordinary amount of time to hold a customer's attention.
"In context that's the same as 50 30-second TV slots or 187.5 poster views, 75 radio ads and 3,000 web views."
Top 10 customer publishing titles
Title
Publisher
Jan-Jun 2011
prd/prd
yr/yr
% change
% change
Asda Magazine
Publicis Blueprint
1,980,740
-16.8%
1.7%
Tesco Magazine
Cedar Communications
1,928,687
-2.8%
-3.5%
Tesco Real Food
Cedar Communications
1,216,875
4.1%
-2.7%
Morrisons Magazine
Result Customer Communications
1,137,383
1.8%
10.4%
Sense Magazine
John Brown
834,954
5.2%
-5.4%
Saga Magazine
Saga Publishing
617,411
-1.5%
-5.9%
John Lewis Edition
John Brown
474,579
-2.2%
-2.0%
Asos.com
Asos.com
452,000
0.1%
0.5%
Electric!
Redwood
400,000
n/a
n/a
Emma's Diary Pregnancy Guide
Lifecycle Marketing (Mother & Baby)
396,815
3.6%
10.7%