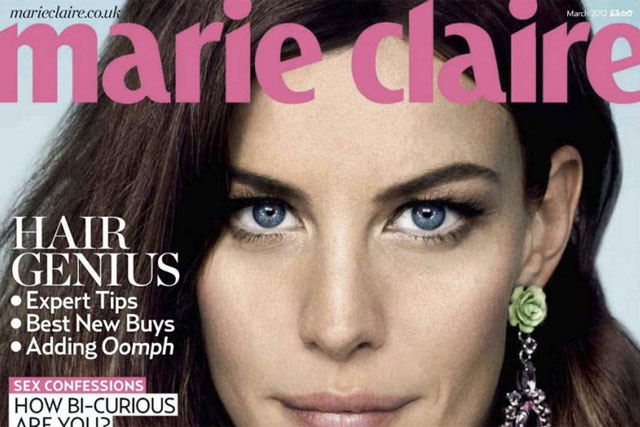 The Professional Publishers Association was keen to remind us last week that the latest magazine figures from the Audit Bureau of Circulations showed "a stable demand for the medium in print", with the total average issue net circulation "only marginally lower than the same period the previous year (- 1.4%)".
It is a mindset we have all come to terms with – that a year-on-year percentage dip during the bleak economic climate is, all things considered, not too bad.
As expected, the PPA chief executive, Barry McIlheney, remains positive about what the medium can offer brands.
He said: "As our recent Publishing Futures study showed, the race to connect with audiences across a range of platforms continues apace, but these figures are a welcome reminder of the widespread reach and deep engagement of the medium in print."
What McIlheney does not highlight is how individual sectors - in particular, the ones of most interest to advertisers – are faring. Key sectors such as men's lifestyle and motoring continue to suffer, while in strong sectors, such as women's lifestyle, magazines are becoming winners or losers at an accelerated pace – which is a pressing concern for publishers and advertisers alike.
According to the results for print circulation, most key advertising sectors were down year on year. Women's weeklies were down 9.6% and men's lifestyle was down 5.2%.
Motoring was down 3.5% and women's lifestyle was down 1.3%, compared with the results six months ago, when the sector showed slight growth of 1.4%. TV listings were down 3.7%. However, the home and bridal sectors showed growth of 1.1% and 3.1% respectively.
On the flip side, what the latest results also show is a marked uptake in digital subscriptions and a greater willingness for publishers to report digital figures, both of which are promising.
Six months ago, just 16 publishers reported digital editions; this time, brands such as Elle and Hello! are among the 56 titles to report tablet take-up.
NatMag Rodale's Men's Health, which was down 10.1% year on year for print, reported the highest circulation of any reported magazine on tablet, with 7,779 digital subscriptions recorded in the six months from July to December.
Amy King, the head of press at MPG Media Contacts, thinks reporting tablet subscriptions is a positive, but we need a more effective way of measuring a total audience across print, tablet, online and mobile.
She said: "It's a step in the right direction, but there is so much more that needs to be considered.
"It's worrying when you see headlines about FHM being massively down and there is no mention of its multiple touchpoints. Looking at figures without this detail is a dated way of judging a brand, when the successful ones are those with multiple touchpoints."
What the tablet circulation data tentatively suggests is a shift in men's behaviour from the paid-for print edition to the iPad or similar.
Of the top five highest-circulating magazine brands on tablet from the reported publishers, four are aimed at men, including T3 and GQ.
Rob Lynam, the head of press at MEC, says: "The publication of these numbers is great but, for both publishers and consumers, it is just the beginning.
"While the current number of tablet owners is relatively low, with the imminent launch of the iPad 3 and Amazon's Kindle Fire later this year, there will soon be enough tablet technology in consumer hands to deliver a potential audience with scale."
IPC media
A mixed bag from IPC Media but its chief executive, Sylvia Auton, was determined to be upbeat.
She said: "A number of strong sectors have proved resilient to these harsh times. It is notable that empty-nesters and those without dependent children are continuing to buy our magazines in large numbers."
Auton points to a handful of titles with commendable period-on-period results, including Marie Claire (up 6.4% period on period), InStyle (up 0.5% period on period) and Woman's Weekly (up 0.7%). But of these, only one recorded a year-on-year increase - Marie Claire, which was up 0.7% to 266,881.
A handful of titles showed growth on six-monthly and annual comparisons including Country Homes & Interiors, Golf Monthly, Homes & Gardens and Living etc, partially justifying Auton's belief that "cash-strapped consumers continue to make the home the focus of their social and family activities".
However, there were a number of alarmingly large setbacks in IPC's figures. Now was down 22.5% year on year to 262,275, Pick Me Up slipped 15.3% year on year to 243,028 and Nuts (although it actually posted a 0.1% period-on-period gain) slumped 19.8% year on year to 114,116.
And Nuts wasn't the only concern in the young adult market: NME was down 14% year on year to 27,650.
But Auton took heart from the fact that the company remains the sector's market leader. He concluded: "IPC continues to weather the challenging times well and I am delighted that we are once again the UK's leading magazine publisher by both value and volume."
Hearst Magazines UK
This is Hearst Magazines UK's second ABC results since Hachette Filipacchi UK merged with the National Magazine Company last year, creating the new publishing mega-house.
Always a market leader in the women's lifestyle sector, Good Housekeeping performed admirably, increasing circulation 4 per cent period on period and 1% year on year. Red, led by the popular editor Sam Baker, was also stable at a circulation of 231,180.
But there were falls in circulation for Company (13.4% year on year) and Psychologies (down 13% year on year). Flagship title Cosmopolitan was also down year on year by 5.7%. However, the publisher was keen to point out that the brand is "consistently ranked as the UK's number one top-grossing brand in the iPhone newsstand chart".
Esquire and Elle were down by 4.7% and 2.7% year on year respectively, although the brands were two of the most popular of those that recorded tablet figures. Harper's Bazaar was stable at a circulation of 120,004 and was up period on period by 1.1%.
Hearst's weeklies portfolio of All About Soap, Best, Inside Soap, Reveal and Real People all experienced declines, reflecting wider problems in the sector.
Arnaud de Puyfontaine, the chief executive of Hearst Magazines UK, said: "Hearst Magazines UK is one of the most diverse and agile media companies in Britain today.
"We are committed to ensuring our consumers are able to access our content on the platform of their choice, in the format of their choice at their convenience - whether it's through print, websites, mobile apps or digital editions."
Immediate Media
These are Immediate Media's first ABC figures – the company was formed in November last year by Exponent, the private equity company, to house the BBC Magazines titles it acquired for £121m from BBC Worldwide.
Obviously, it will be subject to intense scrutiny and Tom Bureau, the Immediate chief executive, argued its figures show cause for optimism. "We are very pleased with the results," he states.
In particular, he pointed to the excellent performance of Immediate's pre-school portfolio (a dozen titles including CBeebies properties plus Charlie & Lola and Octonauts), which was up by 24.1% year on year. CBeebies Art was up 23.4% year on year to 63,679 and CBeebies Special was up over the same period to 61,967.
But mainstream advertisers will be more interested in its flagship titles for grown-ups, and here the picture is less clear. Radio Times rose period on period by 2.7% due to its bumper end of year issues, but was down year on year by 3.7% to 925,373. Olive (up 10.3% period on period to 91,284) and BBC Good Food (up 6.2% period on period to 313,009) had a similar record of six-month gains but year-on-year declines.
And, despite the Top Gear brand being in and out of the news over the past year, BBC Top Gear was down both period on period (slipping 5.4%) and year on year (a loss of 5.9%) to 180,208.
"We are focused on a brand-led, cross-media strategy with magazines as a key component," says Bureau.
Bauer Consumer Media
The fascinating thing about the Bauer ABC figures is that they will provide a baseline against which we will later judge the performance of Mark Frith, who joined the company as editorial director for the Lifestyle portfolio at the start of January.
He'll clearly have his work cut out – all of the company's better-known titles posted declines both on a period-on-period and a year-on-year basis. Or almost all. Closer was up 1.6% period on period but down 6.3% year on year to 467,048.
Bauer will take heart from the fact that many of its titles posted a six-month comparison figure that was far better (or a lot less bad) than the year-on-year figure, and will argue this represents a generic upswing.
But some of the annual figures make for sobering reading: More! down 19% to 152,571; FHM down 20.6% to 140,716; Heat down 12.1% to 325,370 and Grazia down 8.4% to 205,487.
Only two (Model Rail and Practical Fishkeeping) of Bauer's 45 titles recorded year-on-year gains.
Paul Keenan, the chief executive of Bauer Media, pointed to tough economic conditions, but said: "We take a long-term view with consistent focus and investment in our products and brands, and this has seen our reach and influence continue to grow.
"We deliver world-class magazines to millions of readers and these ABC results again recognise the efforts and skill of talented editorial teams.
"A strong performance for both Closer and Heat is reward for our continued product and marketing investment, knowing who our reader is and engaging with them across multiple platforms."
Conde Nast
When times get tough in the consumer magazine world, the sector tends to look to Conde Nast for proof of the old adage about economic slumps driving people to seek solace in glossy magazines.
And, to a certain extent, that's borne out in the current figures, if you believe that flatlining figures represent a victory of sorts.
Most of the titles in Conde Nast's portfolio posted barely changed figures (a 2% variation or under, both on a six-month and an annual comparison), including GQ (120,094), House & Garden (127,311), Tatler (88,020), Vanity Fair (102,585) and Vogue (210,806).
But there were two exceptions. Six months ago, Glamour celebrated its 10th anniversary with a modest circulation rise.
This time around, it fell 12% period on period and 6.8% year on year to 466,327. Despite this, Glamour remains the most popular women's lifestyle magazine. Easy Living was also down 11.3% period on period and 12.5% year on year to 140,123.
The company argues that the underlying picture is sound. Subscriptions and actively purchased sales remain robust, while new digital formats are proving popular.
Nicholas Coleridge, the managing director of Conde Nast, said: "Print is proving remarkably resilient at the luxury end, confounding the doom-mongers.
"In addition, the iPad and other tablets are offering exciting routes to market, which is proving popular with our upmarket readership, in particular for GQ, Wired and also Vanity Fair."
PUBLISHERS RANKED BY THEIR TOTAL ABCs
Publisher Total ABC Year-on-year % change
IPC Media: 6,251,817; -4.70
Hearst Magazines UK: 3,580,313; -6.20
Immediate Media Company: 3,354,226; 0.20
Bauer Consumer Media: 3,241,907; -9.20
H Bauer: 2,854,452; -3.90
Conde Nast: 1,508,659; -3.70
Northern & Shell: 1,258,813; -12.80
Future Publishing: 1,095,223; -8.60
ShortList Media: 955,393; 1.00
Dennis Publishing: 766,034; -7.10
Source: Audit Bureau of Circulations, July-December 2011. Excludes customer magazine specialists.
CELEBRATING...
Good Housekeeping
Circulation 2011: 448,129
Circulation 2010: 443,750
% change: 1.0
Hearst's domestic winner is closing in on Glamour as the leading women's lifestyle magazine. The latest ABC figures show Good Housekeeping has gained more than 80,000 copies on the market-leading Conde Nast title, although GH did benefit from some multipacking with sister titles Prima and House Beautiful.
Shortlist
Circulation 2011: 526,359
Circulation 2010: 521,713
% change: 0.9
Nearly 1% up year on year to a circulation well above half-a-million, the freemium title ShortList continues to have huge traction among young professional men in cities who have long abandoned the likes of Loaded and Nuts.
Marie Claire
Circulation 2011: 266,881
Circulation 2010: 265,042
% change: 0.7
IPC's Marie Claire grew by 6.4% on the period (the largest period growth in its sector), turning around several periods of ABC dips. Recent developments include the launch of the biannual fashion magazine Marie Claire Runway, as well as a larger format for the title.
GQ
Circulation 2011: 120,094
Circulation 2010: 120,087
% change: 0
Despite existing in a challenging sector, Conde Nast's luxury men's magazine was the only paid-for men's lifestyle title to have positive results period on period and stay flat year on year. GQ was also the third-most-popular magazine on the tablet among publishers that recorded digital editions.
TV Choice
Circulation 2011: 1,304,382
Circulation 2010: 1,362,384
% change: -4.3
TV Choice may have experienced a drop in circulation but, in a consistently declining sector, it is holding strong as the largest paid-for TV title in the UK, far ahead of its premium competitor, Radio Times.
SUFFERING ...
FHM
Circulation 2011: 140,716
Circulation 2010: 177,261
% change: -20.6
It is sometimes hard to credit the fact that, just over a decade ago, FHM was selling well in excess of 700,000 – and people believed it had cemented its position as one of the UK's top media brands. Now, the whole men's sector seems under threat, though Bauer remains confident that the title, across multiple platforms, can endure.
Easy Living
Circulation 2011: 140,123
Circulation 2010: 160,061
% change: -12.5
Easy Living has been a concern for a while but Conde Nast has given every indication that it intends to fix this, relaunching the title (as of the March issue) under the new editorship of Deborah Joseph. The company believes aspects of its performance remain promising, not least its high level of subscriptions (60,940).
More!
Circulation 2011: 152,571
Circulation 2010: 188,265
% change: -19.0
Not long ago, More! was a Bauer star performer. But the rise of social media has been a double-edged sword, and so far it has proved more of a threat than an opportunity. It is telling that when Bauer talks about the future of the sector, it tends to focus on stablemates such as Closer and Heat.
NME
Circulation 2011: 27,650
Circulation 2010: 32,166
% change: -14.0
Since 2008, NME in print has lost half its readership, with the latest ABCs showing a further drop in circulation. IPC says that despite this, the brand reaches one million people a week through its combined print and digital offerings.
Soaplife
Circulation 2011: 82,315
Circulation 2010: 100,237
% change: -17.9
Consumers seem to have fallen out of love with dedicated soap titles – Soaplife's rival Inside Soap was also down 4.6% period on period and 10.1% year on year to 157,413.