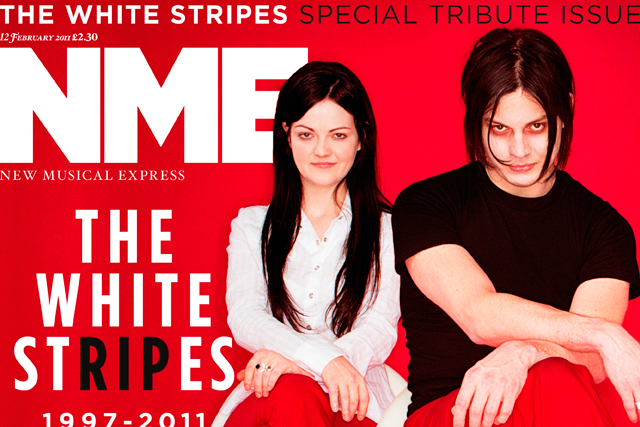 Despite appointing new editor Krissi Murison in 2009, and a relaunch in April last year, publisher IPC has been unable to prevent its ongoing decline, with circulation at the once mainstay of the music press falling by a further 16.4% year-on-year.
The declines at NME mean it could easily be eclipsed by Haymarket's classical titles Gramophone and Classic FM – both hovering just below 31,000 circulation – by next year. The two magazines, owned by Media Week's publisher, are losing readers, but at a far slower rate than the NME.
Paul Williams, managing director of IPC Inspire, was quick to praise the multimedia reach of the NME in the face of the continuing print declines: "NME has become the exemplar of a modern multi-platform media brand, serving its core audience of 16- to 24-year-olds in print, online, via social media, on TV, radio, mobile and, most recently, via apps.
"Our mission is to continue engaging with passionate music fans on multiple platforms and delivering NME's editorial voice and unique access, while offering our advertisers innovative and targeted marketing solutions."
Bauer's Empire remains the largest magazine in the sector, with a 179,064 circulation, but it also displayed sharp falls, its circulation dropping by 11.1% year on year.
Just three titles in the top 10 managed to increase readers this year – Kerrang!, Metal Hammer and BBC Music managed increases of 4.5%, 0.1% and 0.1%, respectively.
Rimi Atwal, publishing director, of Kerrang!, Q and Mojo, said: "The most influential music magazine brands in the UK have all put in market-beating performances.
"Kerrang! enters its 30th year as the world's biggest music weekly and a multi-platform youth culture brand for all rock genres. The magazine, along with its website, Kerrang! Radio, The K! Awards, K! Tours and K! Podcasts ensures the brand remains a unique route for reaching a young dynamic audience."
Bauer's Q fell by 6.9% year on year. Atwel said Q was all about discovering new music, which "is the beating heart of a brand that has developed its trusted and influential content to huge success online".
In August, only Kerrang! was able to show an increase in circulation.
MediaWeek is owned by Haymarket.
Top 10 film and music magazines
Title
Publisher
July-Dec
Prd/prd
Yr/yr
2010
change
change
Empire
Bauer Consumer Media
172,639
-3.6%
-11.1%
Mojo
Bauer Consumer Media
94,617
3.2%
-3.9%
Q
Bauer Consumer Media
88,240
-1.4%
-6.9%
Total Film
Future Publishing
78,709
3.4%
-2.9%
Uncut
IPC Media
72,586
-2.0%
-3.9%
Classic Rock
Future Publishing
67,695
-3.7%
-5.0%
Kerrang!
Bauer Consumer Media
42,967
-2.4%
4.5%
BBC Music Magazine
BBC Worldwide
42,834
n/a
0.1%
Metal Hammer
Future Publishing
41,826
-5.0%
0.1%
New Musical Express
IPC Media
32,166
-5.0%
-16.4%