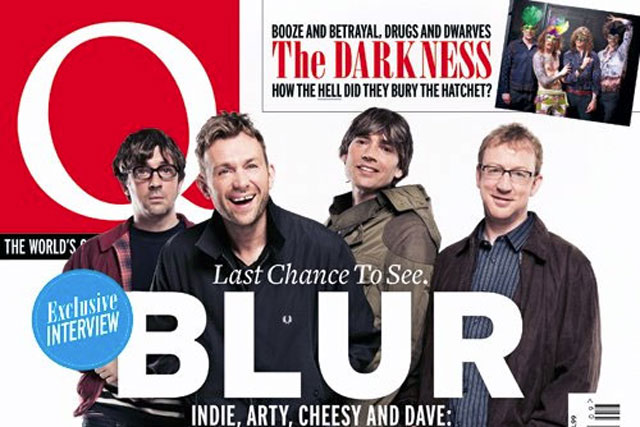 According to today's magazine Audit Bureau of Circulations (ABC) figures, the NME reported a year-on-year circulation fall of 17.6% to record an average circulation of 23,924 - a continuation of a longstanding decline at the title.
Just four years ago, in 2008, the printed issue of NME reported a circulation of 56,284 – easily more than double its current numbers.
IPC has long held that NME is now heavily focused on its various brand extensions, such as partnerships with international festivals.
In the UK, the NME sells fewer copies than any other rock music title, but other music titles are also suffering.
Bauer's Q fell nearly 20% on the year to an average circulation of 64,596.
Sister title Mojo - which remains the biggest-selling monthly music magazine - was down 2.4% on the year to 85,149.
Fly, the free title, has the highest distribution, giving out 108,827 copies.
The country's two leading film magazines, Future's Total Film and Bauer's Empire, both suffered slight drops in circulation on the year, but these were only slight and they remain the pre-eminent titles in the sector.


| | | | | |
| --- | --- | --- | --- | --- |
| Title | Publisher | Jun End 2012 | Prd / Prd Change | Yr / Yr Change |
| Empire | Bauer Consumer Media | 167,096 | 0.0% | -2.3% |
| Total Film | Future Publishing | 68,897 | -2.8% | -4.1% |
| Mojo | Bauer Consumer Media | 85,149 | -2.7% | -2.4% |
| Q | Bauer Consumer Media | 64,596 | -16.7% | -19.7% |
| Uncut | IPC Media | 63,003 | 1.1% | -4.5% |
| Kerrang! | Bauer Consumer Media | 40,203 | -4.5% | -6.6% |
| New Musical Express | IPC Media | 23,924 | -13.5% | -17.6% |