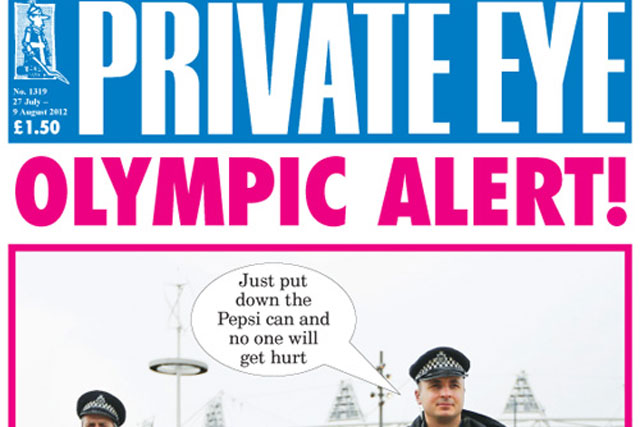 Year on year, Private Eye achieved the biggest gains, with circulation up 9.6% to 226,047. One of the standout performances in today's audit, the £1.50 satirical title has enjoyed strong growth since its promotional activity around last year's 50th birthday celebrations.
The Economist record run of 32 consecutive circulation rises for an ABC period all but came to an end today, when the weekly was only able to average just 2 additional copies since the second half of 2011, to 210,386.

The near static performance had been widely anticipated by group chief executive Andrew Rashbass, who has also delcared print declines are being more than offset by digital sales.
Dennis Publishing's The Week, meanwhile, posted a solid 2% growth period on period and 4% high for the year.
| | | | | |
| --- | --- | --- | --- | --- |
| Title | Publisher | Jun End 2012 | Prd / Prd Change | Yr / Yr Change |
| Private Eye | Pressdram | 226,046 | -0.9% | 9.6% |
| The Economist - United Kingdom Edition | The Economist Newspaper | 210,386 | 0.0% | 0.0% |
| The Week | Dennis Publishing | 191,401 | 2.1% | 4.2% |
| | | | | |
| New Scientist - Worldwide Sales Excluding Australasia & US/Canada | Reed Business Information | 88,588 | -4.3% | -4.4% |
| Spectator | Spectator (1828) | 63,612 | 0.1% | 1.2% |
| MoneyWeek | Moneyweek | 49,269 | -1.5% | 4.0% |
| The Oldie | Oldie Publications | 42,314 | 3.2% | 4.8% |
| Prospect | Prospect Publishing | 32,115 | 0.0% | 0.4% |
Follow @DurraniMix