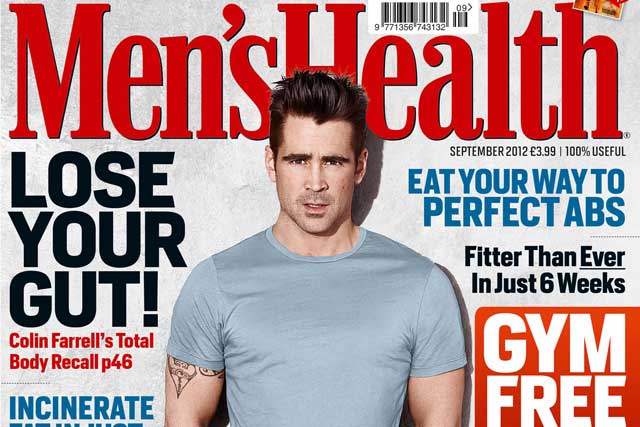 But, with print brands still migrating to new platforms, the results may not be quite as bad as they seem.
Another six months go by and in come a shiny new set of magazine results compiled by the Audit Bureau of Circulations. So what did this crop of results tell us about how the industry is faring? Barry McIlheney, the chief executive of the Professional Publishers Association, was naturally keen to look on the positive side, pointing to "yet another solid set of ABC figures that underline print's enduring position within today's multiplatform consumer magazine brands".
While it is in everyone's interests that the magazine market does well, the PPA is less willing to point out that key sectors for big-spending advertisers such as men's lifestyle, women's lifestyle/fashion and women's weeklies are all down year on year. General motoring fell 11.6 per cent year on year and TV listings declined 5.4 per cent. News and current affairs was one of the few sectors that was up (5.4 per cent), but this provided little solace for many consumer brands. Thus, while McIlheney reminds us that "the millions of magazines distributed every day in the UK are hugely powerful in connecting consumers with their passions and interests", all does not appear calm at sea.
Women's weeklies had a worrying drop of 10.9 per cent year on year, driven by double-digit nosedives for brands including Northern & Shell's New!, OK! and Star, Bauer Consumer Media's Heat, IPC Media's Now and Hearst Magazines UK's Reveal. Women's lifestyle/fashion was down 5.1 per cent due to double-digit drops from Psychologies, Hello!, Look, Bauer's More! and Grazia, and even the market leader, Conde Nast's Glamour.
That said, men's lifestyle was the steadiest it had been for a while, having suffered a loss in circulation of around 5 per cent for the past two six-monthly reports. This time, a circulation total of 1,952,716 amounted to a loss of 1.1 per cent. The freesheet ShortList continues to have the largest circulation, and grew 1 per cent to 529,010. Men's Health, published by Hearst Rodale, remained the biggest paid-for men's lifestyle magazine, despite being down 2.2 per cent for the period and 0.9 per cent year on year.
But what does it all mean and should we be worried at a continued downward trend in overall circulation for the main commercial sectors? Well, not according to Carat's press planning director, Zoe Bale. She believes that the magazine ABCs are only a small part of the picture and, as a result, it can be misleading to focus too much on these numbers alone.
She says: "Publishing is in a state of huge transition and so when looking at how well magazine brands are doing at reaching their audiences, we need to look at all the consumer touchpoints. Currently, the ABC figures don't cater for this, so while it looks like a magazine's reach is going down in print, in fact, in some cases, their total brand reach is growing. Heat magazine may be down 11.2 per cent year on year in print but, according to Bauer, Heat reaches 2.7 million uniques across all its channels (magazine, radio, online and TV) each week."
Steve Goodman, Group M's managing director, print trading, agrees that the print figures do not provide the full picture of where the magazine industry is heading: "A number of brands have a much bigger footprint than what the print figures show. Digital editions are just one point of engagement, as are websites, mobile apps and events - it's a really exciting time for the magazine industry. It will only get more exciting the other side of Christmas as Apple launches a smaller iPad and a slightly bigger iPhone, which will hopefully bring more consumers to the party.
"The digital edition numbers are good, but I'm expecting them to get a lot better as we see a proliferation of tablets among consumers due to lower price points."
IPC Media
The UK's largest magazine publisher suffered an overall loss of 6.1 per cent in circulation across its 26 titles, when comparing year-on-year figures.
Double-digit losses hit the IPC stalwarts Nuts and NME, which were down 20.9 per cent and 17.6 per cent year on year respectively.
In the women's weeklies sector, in which IPC dominates with six brands, Now and Pick Me Up suffered drops in circulation of 16.1 per cent and 18.6 per cent respectively. The sector was down 10.9 per cent overall.
The TV sector continued to struggle to compete with the migration of listings to the web. As a result, TV Times saw the second-biggest fall in the sector - down 8.5 per cent year on year to 265,550.
IPC performed strongly in the home-interests sector, with Ideal Home retaining its number-one spot with a circulation of 193,203. Style at Home was up 52.2 per cent year on year to 80,011, with Country Homes & Interiors up 7.7 per cent to 99,676.
While IPC has 30 brands on the Apple Newsstand globally, its UK-reported digital editions, for brands including InStyle, Livingetc and Woman & Home, each had average monthly circulations of less than 3,000 in the UK for the six months to June.
Sylvia Auton, the chief executive of IPC, says: "I believe that the quality of our content is the strongest it has ever been, so it remains for us to ensure that we get this content into the hands of our consumers across the plethora of platforms now available to us."
Hearst Magazines UK
As with Immediate Media Company, Hearst Magazines UK is fairly new to the ABCs - this being its third set of results since it was formed in 2011 following a merger between Hachette Filipacchi UK and the National Magazine Company.
Following an impressive set of figures in the last ABCs, Hearst's powerhouse brand Good Housekeeping was unable to reproduce its success, recording a fall of 5.2 per cent year on year to 408,569.
The monthly women's glossy Red was down 2.2 per cent year on year to 226,116, but Company, which celebrated its 30th anniversary in 2008, may be wondering how many birthdays it has left after figures showed it to be the second-biggest faller in the sector, down 20.5 per cent on the year.
Elle UK, which claimed to have doubled its magazine subscriptions in March with a live digital cover shoot via Twitter, was nonetheless down 3.8 per cent to 189,568. Elle Decoration, on the other hand, was the only Hearst publication to buck the trend of decline in the women's lifestyle sector, reporting marginal year-on-year and period-on-period growths.
Psychologies, which was offloaded to Kelsey Publishing in May but is still attributed to Hearst in the ABC report, plummeted 15 per cent year on year, reassuring the publisher that it made the right decision to sell the brand.
Arnaud de Puyfontaine, the chief executive of Hearst, says: "The majority of our brands continue to perform in line with or ahead of their competitive markets, while a number of them have posted growth both for print ABC and print and digital combined sales."
Immediate Media
This is the company's second set of ABC figures since it was formed in November last year by the private equity company Exponent to house the BBC Magazines titles it acquired for £121 million from BBC Worldwide.
Tom Bureau, the chief executive of Immediate Media, is upbeat about the results. He says: "In such a tough economy, I am delighted that Immediate Media's magazines continue to perform strongly, outperforming our key competitors."
Despite his optimism, one of Immediate's flagship brands, BBC Top Gear, saw its circulation plummet 18.6 per cent year on year to 155,017. James Tyrell, the investment director at MPG Media Contacts, observes: "The iPad version launched this month and figures have yet to be published. It will be interesting to see in the next ABCs whether Top Gear has done enough to make an impact in this emerging channel and supplement some of its lost circulation."
Gardeners' World Magazine, the biggest in its sector with a circulation of 254,530, was down 4.1 per cent year on year but was up 17.5 per cent period on period. The TV listings giant Radio Times retained its usual third position in its sector, but was down 3.9 per cent to 865,562. The cooking brands BBC Good Food and Olive suffered falls of 9.3 per cent and 13.8 per cent respectively.
Bureau adds: "Our vision is to build the leading special-interest content company, with magazines at the heart of a cross-media strategy, so it's great to see trading so stable, with growth in a number of areas."
Bauer Consumer Media
Lads' mags have suffered considerably over the past decade and the celebrity-led weeklies seem to have taken on the mantle of a genre endangered by quick-fix content online. Unfortunately for Bauer, its flagship brands straddle both sectors and the publisher is not exempt from the general downward trends.
Continuing its poor run, Bauer's flagship men's title, FHM, dropped 20.4 per cent year on year to 123,844, followed by Zoo, which was down 14.7 per cent to 46,310.
More! also had an uncomfortable time, falling a whopping 37.6 per cent year on year to 106,065. The women's weeklies Heat and Closer recorded drops of 11.2 per cent and 6.3 per cent respectively, while Bauer's thinking women's weekly Grazia was down 13.5 per cent year on year to 190,053.
Despite this drop, Abby Carvosso, the managing director, lifestyle, at Bauer, says Grazia performed strongly within its sector and that the demand from advertisers is at an "all-time high".
Empire, Bauer's film title, fell 2.3 per cent to 167,096, while the music magazines Kerrang! and Q were down 6.6 per cent and 19.7 per cent respectively. Bauer will hope that the launch of an iPad app for Q at the end of this month will revive interest in the paid-for product.
Paul Keenan, Bauer's chief executive, says: "Bauer's multiplatform brands continue to perform well and are reaching new audiences through innovative new digital launches - an integral part of our strategy to deliver content to consumers whenever, wherever and however they want it."
Conde Nast
The luxury magazine publisher had a steady set of ABC results considering that the women's lifestyle and fashion sector - one that Conde Nast focuses its energies on - was down 5.1 per cent overall.
Easy Living was celebrating after being the only paid-for women's lifestyle glossy to experience growth both period on period (a whopping 17.1 per cent) and year on year (3.8 per cent) with a circulation of 164,019. Its men's titles GQ and Wired had consistent results with marginal growth, recording circulations of 120,139 and 52,136 respectively.
Vanity Fair and The World of Interiors posted marginal declines, and Vogue was down 2.7 per cent both for the period and the year. However, Vogue recorded 1,350 digital editions on average each month.
The biggest drop came from Conde Nast's bestseller, Glamour, which plummeted 11.3 per cent year on year. The publisher attributes this to its investment in marketing in the same January to June period last year to mark Glamour's tenth birthday.
Nicholas Coleridge, the managing director of Conde Nast Britain, says: "It is encouraging to see so many of our titles rising in circulation, boosted by the growing number of consumers who choose to read their magazines in digital form. Print, meanwhile, continues to perform more robustly than many in the industry predicted. The result is one of our strongest circulation sets for several years."
PUBLISHERS RANKED BY THEIR TOTAL ABCs

Publisher Total ABC Period-on-period Year-on-year
% change % change
IPC Media 5,210,962 -3.99 -6.11
Hearst Magazines UK 3,274,340 -6.80 -8.98
Immediate Media Company 2,961,308 -2.62 -2.42
H Bauer 2,788,676 -2.30 -3.96
Bauer Consumer Media 2,224,647 -7.68 -10.67
Conde Nast 1,467,956 1.34 -3.73
Northern & Shell 1,083,828 -13.90 -22.30
ShortList Media 960,276 0.51 1.08
Egmont Magazines 624,292 20.05 20.77
The Economist Newspaper 613,819 -2.22 -1.99
Source: Audit Bureau of Circulations, January-June 2012. Excludes
customer magazine specialists
CELEBRATING ...
ShortList
Circulation: 2011 523,665
Circulation: 2012 529,010
% change: 1.0
As the tenth-highest-circulating magazine in the UK, ShortList continues to merit its place as one of the most innovative publishing products of the past decade. More than half-a-million copies continue to fly into the hands of young urban men (and women) across the country during their work commute.
Easy Living
Circulation: 2011 158,038
Circulation: 2012 164,019
% change: 3.8
The Conde Nast title is rarely in the headlines, quietly working hard in the background to take market share from its keenest rival, Hearst's Red. However, this time, the women's lifestyle glossy was the only title in its sector to record both period-on-period and year-on-year growth.
Men's Health
Circulation: 2011 218,368
Circulation: 2012 216,336
% change: -0.9
Hearst Rodale's flagship publication continues to be the most successful paid-for men's lifestyle magazine. And while it may have dropped around 1 per cent in print circulation in the past year, the title has impressed with the number of digital editions it is selling each month.
Cosmopolitan
Circulation: 2011 386,852
Circulation: 2012 353,413
% change: -8.6
Along with Men's Health, Cosmopolitan is another title that it storming ahead on the tablet. The most successful magazine brand in the world may have lost 8.6 per cent year on year in print, but it came top of the digital editions chart, reeling in 13,298 each month.
Style At Home
Circulation: 2011 52,576
Circulation: 2012 80,011
% change: 52.2
Any print magazine that boosts its circulation by 52 per cent in this climate deserves a mention, even if it is a relatively modest player in the market. IPC's Style at Home, which launched into a cluttered sector last year, now has a circulation of 80,011 and seems set to continue growing market share.
Suffering ...
BBC Top Gear
Circulation: 2011 190,535
Circulation: 2012 155,017
% change: -18.6
The popular motoring brand is suffering in terms of its printed product, losing nearly a fifth of its circulation year on year. With the iPad edition launching this month, the publisher will be hoping to regain ground through the Apple tablet.
Q
Circulation: 2011 80,418
Circulation: 2012 64,596
% change: -19.7
Bauer's monthly music magazine suffered the most in its sector, losing nearly 20 per cent of its print readers in a year. The publisher has clearly recognised that it needs to move the brand on to the tablet, as it is launching an iPad edition on 28 August.
Star
Circulation: 2011 405,688
Circulation: 2012 288,533
% change: -28.9
The Northern & Shell magazine was the biggest faller in the women's weekly sector, tumbling by nearly 30 per cent in circulation year on year and almost 20 per cent for the period.
Zoo
Circulation: 2011 54,318
Circulation: 2012 46,310
% change: -14.7
Dwindling to a circulation of less than 50,000, the lads' mag is nowhere near the printed product it once was but, then again, its online brand attracts 680,000 uniques a month, according to Bauer.
All About Soap
Circulation: 2011 90,861
Circulation: 2012 78,244
% change: -13.9
All About Soap had the most miserable time of it within the TV listings sector. Coming in last out of ten TV publications, the magazine also had double-digit falls year on year and period on period - a sign that Hearst needs to rethink its strategy.