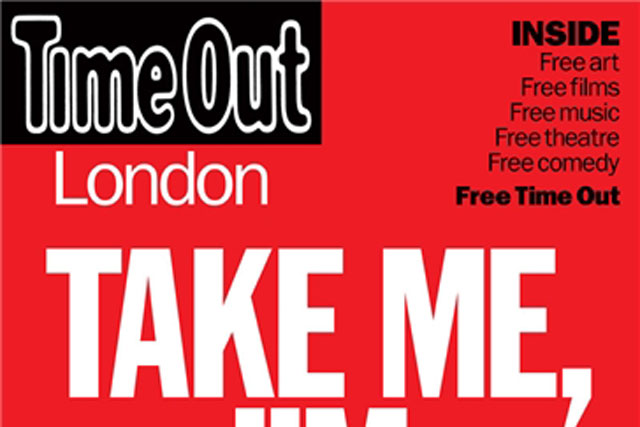 According to figures from the Audit Bureau of Circulations, Time Out had an average weekly circulation of 305,530 in the final four months of 2012, over five and a half times its 54,875-strong circulation in the same period of 2011.
The figures were welcomed by executives at Time Out, who had stated they wanted the magazine to achieve a circulation of 305,000 within three months of going free ahead of the redesigned magazine's launch.
David Pepper, chief commercial officer of Time Out, said: "[305,000] was always the target. We were aiming for around 170,000 on hand distribution and we probably got to where wanted to be by week number two.
"As a brand that people recognise it was quite easy for people to accept and pick up a copy, we weren't having to build a brand. Everyone [from the magazine] has been out distributing copies; we've all been out on the streets in the red hat.
"It never rains on Tuesday mornings. If you're ever planning anything you should do it on Tuesdays. We have been really lucky."
The weekly Time Out became a free magazine on 25 September. The average circulation figure was calculated using issues from October, November and December 2012.
Although Pepper declined to comment on profit targets for the free magazine he said the Time Out business "makes money" and he hopes it will stay in profit.
Pepper said: "Ad revenue has massively exceeded our expectations. We have seen very strong double-digit year-on-year growth. You can read as much as you like in to that but the print market is not having a strong time in general.
"We have high double digit ad revenue growth. We're getting good spend from brands as well as our core music, film and arts clients. We can play a bit of a bigger scale game."
Media Week's sister magazine Campaign revealed Time Out was considering going free in July 2012.
Meanwhile, Shortlist had a circulation of 531,733 in the final six months of 2012, up 1% year on year, while its sister women's magazine Stylist had a circulation of 433,482, up 1% year on year.
UTV's free sports magazine Sport had an average circulation of 302,466 copies a week, down 0.7% year on year.
| Title | Dec end 2012 | Prd/prd % change | Yr/yr % change |
| --- | --- | --- | --- |
| Shortlist | 531,733 | 0.50% | 1.00% |
| Stylist | 433,482 | 0.50% | 1.00% |
| Time Out | 305,530 | 485.30% | 455.20% |
| Sport | 302,466 | -1.10% | -0.70% |