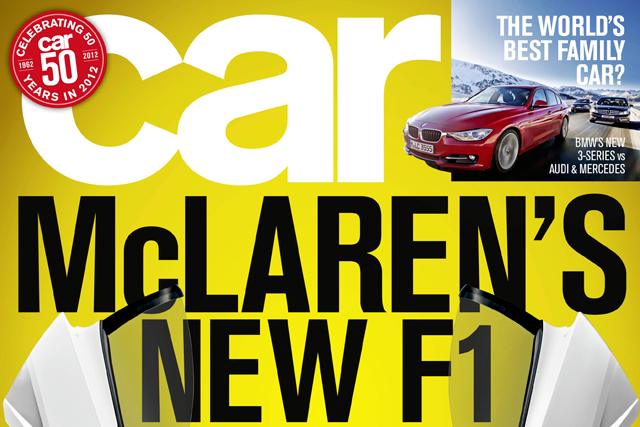 Top Gear, which is owned by Immediate Media, recorded a relatively robust circulation figure of 180,208 for the six months to December 2011.
While being down -5.4% period on period, from 190,535, and down -5.9% year on year from 191,539, the magazine remains in a comfortable position in comparison to its competitors.
Simon Carrington, publisher of Top Gear Magazine, said: "Top Gear magazine retains its market leadership, with a 48.7% share of the monthly motoring market. In what has been a difficult period for magazine sales, Top Gear's market leadership is proof that great writing, innovative content and a strong brand are as appealing as ever to magazine readers.
"The growing volume (up 2% in the last 6 months) of people accessing our content online through www.topgear.com and via Top Gear's Social Media in the past 6 months (Top Gear reached its ten millionth follower on Facebook in January) is also testament to our continued investment in quality journalism.
The biggest faller in the sector came from Evo, down 6.2% period on period and 12.3% year on year to a figure of 57,615.
The second biggest faller in the sector, and also the second biggest title, is Haymarket's What Car? which fell to 77,003, a -6.1% drop period on period and -11.8% decline year on year.
Andrew Golby, publishing director of What Car?, said: "What Car? has seen the effects of a new car market with fewer private buyers in the market during 2011, and that has certainly had an impact upon our newsstand sales. That said, we're beginning to see improved sales recently, and visitor numbers to whatcar.com have surpassed our own expectations.
"In January, more than 2.5 million users visited whatcar.com on a desktop, tablet or mobile device, which has smashed all previous records. We hope this is a clear signal of a gradually improving market in 2012."
Bucking the trend was Car magazine, a Bauer consumer media publication, which managed a 1.9% increase since the end of June 2011 as its circulation rose from 54,00 to 55,028 for this period.
Niall Clarkson, managing director of Bauer's Motoring section, said that the growth "is testament to the consistently great editorial quality of our products." He also added that "Car is the best performing magazine in its sector," a trend which he is optimistic will continue.