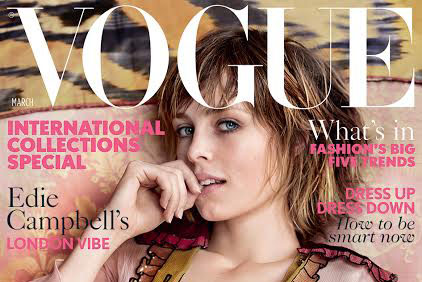 Some publishers including Hearst and Northern & Shell increased their use of heavily discounted or free "bulk" sales to shore up circulation in the second half of 2015.
Hearst's Cosmopolitan enjoyed a 57.3 per cent surge in circulation to 405,000 from 258,000, after increasing "bulks", including 84,462 free copies, which are mostly distributed to airports, leisure centres and other places.
That prompted a tart response from rival Glamour, whose publisher Conde Nast insisted its magazine was still "best-selling" because its circulation of 350,031, down 13.5 per cent from 405,053, a year ago, includes fewer discounted copies than Cosmopolitan.
Jamie Jouning, the publishing director of Glamour, said: "Glamour is pleased to retain its position as the best-selling title in the market by 8 per cent, despite being twice the price. We notice that Cosmopolitan has more than tripled their supply of bulks to almost 100,000."
Hearst defended its increase in bulks for Cosmopolitan: "We've increased our free distribution as part of Hearst's two new route to market programmes 'pick up' and 'pop up', with major shopping centres, such as Westfield, and cinemas being a big factor in that.
"It's all part of putting the magazine in the hands of as many of our target audience as possible."
Hearst added its title, Good Housekeeping, down 2.4 per cent at 409,696, also outsold Glamour and is the best-selling title in the women's monthly sector.
Vogue, a stablemate of Glamour, dropped year-on-year by 2.6 per cent to 195,010 – below the psychologically significant 200,000 sales mark for the first time since early 2013.
Among the women's weeklies, OK! magazine overtook old rival Hello!.
The circulation of OK! fell 5.7 per cent to 275,765 in the same period a year ago but sales were up 75,750 compared to the first six months of 2015.
Owner Northern & Shell increased the number of copies of OK! that were heavily discounted or included in multi-packs during the second half of 2015.
Hello! saw its circulation drop to 267,299, down 2.2 per cent from a year ago without as much discounting as OK!.
Grazia, the Bauer women's weekly, fell 9.8 per cent to 138,992.