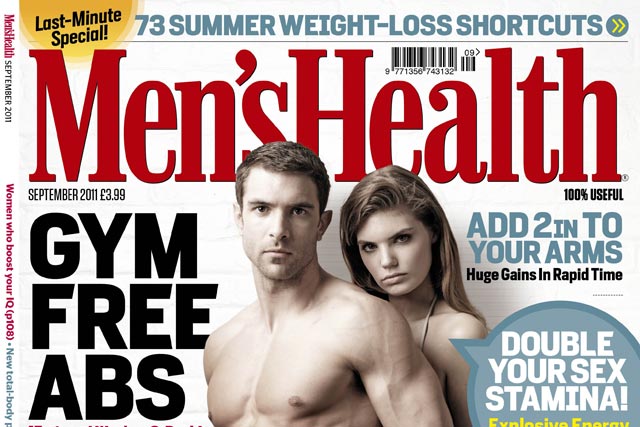 The latest round of magazine figures from the Audit Bureau of Circulations (ABCs) reveal some pockets of optimism, but for the most part, it is more doom and gloom across the traditional lads' mags titles.
Bauer-owned Zoo and IPC's Nuts were two of the biggest fallers, dropping respectively 32.1% to an average circulation of 54,318, and 22.5% to 114,019 on the year, as masses of readers deserted the printed products.
Zoo has shed around half of its readers in two years, while Nuts will be hoping its recent relaunch will help stymie its fall.
The lads mags monthly counterparts, such as Bauer-owned FHM, also continued to struggle. FHM, once a powerhouse for publisher Emap, now Bauer, reported a circulation of 155,557, down 19.2% on the year.
FHM will be hoping that incoming editor Joe Barnes, previously of Front magazine, will be able to turn the title's fortunes around.

Loaded, previously published by IPC, which sold it to Vitality, did not report an ABC figure, but the magazine recently axed its travel-sized issue.
There were rays of light for lifestyle publishers in the health sector, indicating that men's interest in health and fitness continues to grow.
Dennis Publishing-owned Men's Fitness reported a year-on-year circulation uplift of 1.7% on the year to 69,264, while River Publishing's Healthy For Men was up 7.4% to 60,499.
However, market-leading health title, Men's Health, reported a circulation of 218,368, down 11.1% on the year.
The two upmarket men's titles, GQ and Esquire, didn't suffer any major moves either way, helped by men wanting their monthly intake of high-end culture.
GQ, published by Condé Nast, reported a circulation of 118,216, down 1.5% on the year . Hearst-owned Esquire nudged up 0.1% to 58,218.
Haymarket-owned gadget title Stuff reported a circulation of 80.130, down 6.1% on the year.
The free titles, ShortList and Sport, continue to be well-received. ShortList – whose columnists include Danny Wallace – recorded a distribution of 523,665 in the period, up 1.1% on the year.
Sport, published by UTV Media, reported a distribution of 306,217, up 0.2%. Condé Nast's digital title Wires came in at 50,150, up 0.3% on the year.
Top 13 Men's Lifestyle Magazines
Title
Publisher
Jan - Jun
Prd/prd
Yr/yr
2011
change
change
Shortlist
Shortlist Media

523,665
0.4%
1.1%
Sport
UTV Media

306,217
-0.1%
0.2%
Men's Health
Natmag Rodale
218,368
-11.2%
-11.1%
FHM
Bauer Consumer Media
155,557
-12.2%
-19.2%
GQ
Condé Nast Publications

118,216
-1.6%
-1.5%
Nuts
IPC Media

114,019
-19.8%
-22.5%
Stuff
Haymarket Consumer Media
80,130
-13.8%
-6.1%
Men's Fitness
Dennis Publishing

69,264
0.6%
1.7%
BBC Focus
BBC Worldwide
66,454
-7.9%
-9.7%
Healthy for Men
River Publishing

60,499
0.8%
7.4%
Esquire
Hearst Magazines UK
58,218
-2.0%
0.1%
Zoo
Bauer Consumer Media
54,318
-20.8%
-32.1%
Wired
Condé Nast Publications

50,150
0.2%
0.3%