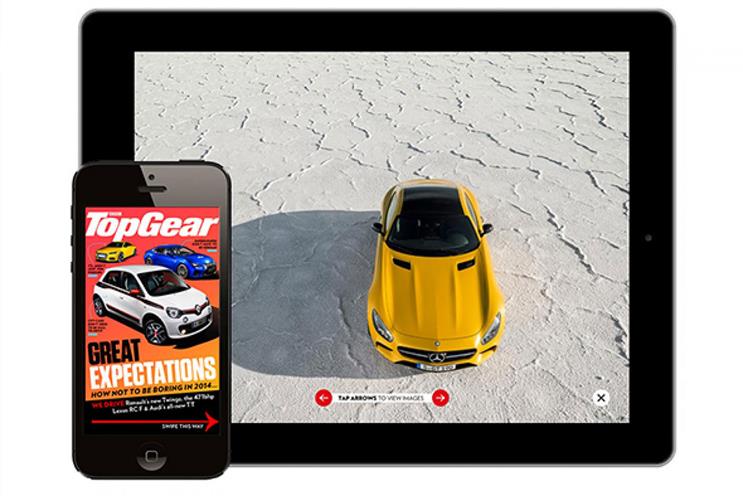 Digital editions were supposed to be the magazine industry's future. The sector spent the first 15 years of digital publishing trying lots of different things but nobody really developed a serious business proposition. Then, three years ago, tablet editions of print magazines were heralded in these pages as a "second chance" for publishers.
It certainly looked like growth was coming. Sixteen magazines reported digital edition circulation figures in the first half of 2011, and that grew to 71 by the last six months of that year. But growth has stalled. In January to June 2015, only 90 publications were reporting digital editions. One reason for that might be seasonal (215 reported digital editions in the second half of 2014) but more worrying are the circulation figures themselves.
Bar The Economist, which includes digital access in its subscription offer, the biggest magazine in the period was Immediate Media's BBC Top Gear, with a circulation of 14,562, up 7.4 per cent year on year. The only other major titles with more than 10,000 digital copies (Bauer Media's Empire, Condé Nast's GQ and Immediate Media's BBC Good Food) all reported circulation declines. Not only were the numbers small but most of the top 20 posted circulation falls. The biggest proportional year-on-year drop was at OK!, which was down 32.5 per cent to 4,998.
Rob Lynam, the head of display at MEC, says the problem is that publishers have not taken digital editions "as seriously as they do their main publications". While above-the-line advertising and retail activity support print launches, most digital editions rely on ads in print mags to drum up interest.
"Publishers should not be surprised that the numbers are pretty anemic," Lynam says. "They have got to try and generate some demand for them."
Lynam adds that only a few brands have made good use of the opportunities around digital magazines. For most advertisers, the scale, technical restrictions and lack of uniformity mean digital editions have failed to develop into a core buy. Now, as circulations stagnate or decline, traders are beginning to question their inclusion on plans at all.
No
Claudine Collins, managing director, MediaCom UK
"With a few exceptions, no. Reading a physical magazine is a totally different experience to a tablet. Publishers are not producing content for the device. They are just replicating. Tablets and phones require snack, bite-sized pieces of info."
Yes
Dino Myers-Lamptey, head of strategy, the7stars
"Magazines aren't just about the media they are published on. For a brighter future, however, magazines can't merely replicate themselves in digital. They must adapt the design, presentation and form of their content accordingly."
No
Dominic Williams, chief trading officer, Amplifi
"No, the opportunity has passed. The true value of print brand extensions lies beyond an interstitial. However, media owners, especially the big ones, will address this and change things for the better for clients and buyers."
Yes
Darren Goldie, managing partner, HMG Consulting, Havas Media Group
"Content will become fluid and consumers will have personalised access across wider channels, tailored to their lifestyles and preferences. Publishers will have to adapt their commercial model to new consumption habits."