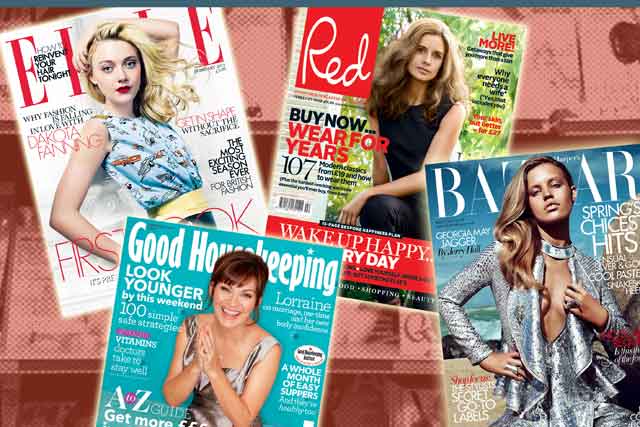 It is, clearly, folly to second-guess the vagaries of fashion. For instance, who could have predicted that London W6 could have become such an epicentre of chic?
People surely regarded it as an arid cultural desert until they heard that Immediate Media intended to move into offices overlooking Brook Green.
The emergence of Immediate has, of course, been one of the biggest stories in consumer magazine publishing this past year. It was created in October 2011 by the private equity company Exponent to house the BBC Magazines business it acquired from BBC Worldwide for £121 million.
In recent times, this would have been more than enough for the medium to digest. Intriguingly, though, there was an equally big magazine story back in January 2011, when Hearst agreed a £559 million deal with Lagardere to acquire the worldwide properties of its Hachette Filipacchi magazine division.
In the UK, Hearst's local operating unit, National Magazine Company, merged with Hachette (it took until August to sign off the deal), creating a new operation with 26 print titles, 22 digital assets and other branded properties.
The magazine medium has not had much to shout about in recent times. It does not nurture megalomaniac media moguls among its ranks, has not (to date) been very enthusiastic about hacking Hugh Grant's phone and its aspirations in the digital sector are largely yet to gain traction. But there is clearly life yet in this neck of the woods.
1. Immediate's titles include Radio Times, Olive, BBC History and programme franchise titles such as Gardeners' World and Top Gear. It is now run by the managing director, Matt Teeman, reporting to the commercial director, Duncan Tickell, and the chief financial officer, Kevin Langford. The former BBC Magazines managing director Peter Phippen is its non-executive deputy chairman.
2. The creation of Hearst Magazines involved a significant personnel reshuffle. Two of its much-loved veteran publishers (Tess Macleod Smith and Lizzie Kershaw) departed as a new hierarchy was put in place. NatMag's chief executive, Arnaud de Puyfontaine, has retained his UK role as the boss of the enlarged operation, while also taking on wider responsibilities as the executive vice-president of Hearst's international magazine division. Consequently, Matt Salmon was handed the role of group commercial director, but this week it was revealed that he was upping sticks to take a key role at Channel 4's new sales line-up. Meanwhile, Anna Jones is holding the fort as the acting chief operating officer.
3. The creation of Hearst Magazines also precipitated the closure of two titles: She and Cosmopolitan Bride. But this month saw the launch of a new title too: Women's Health, a sister title to Men's Health. A quarterly with a launch print run of 200,000, it is published in a joint venture with the US publisher Rodale.
4. In January, Immediate purchased two titles from Hearst Magazines: You & Your Wedding and Prima Baby & Pregnancy. Immediate's parenting portfolio already features Practical Parenting and Pregnancy and the MadeforMums digital network.
5. Bauer Media has not exactly been dormant recently either. In January, it appointed Clare Chamberlain, poached from Immediate, as its new sales director, leading its 100-strong ad sales team across print and digital. She reports to Abby Carvosso, who was promoted to the new role of managing director of lifestyle and advertising in November last year. January also saw the arrival of Mark Frith, who made his name at Heat a decade ago, to the role of editorial director, lifestyle. He is the medium's highest-profile "marquee" appointment in recent memory.
6. We've also seen indications that Nicholas Coleridge, UK magazines' most compelling advocate for almost two decades, will be assuming a lower UK profile. He remains the managing director of Conde Nast's UK operations, but in January he also took on the role of president of the publisher's international operations. As a consequence, Albert Read has been promoted to the newly created position of deputy managing director at Conde Nast Britain. He will run the UK business when Coleridge is fulfilling commitments related to his new role.
WHAT IT MEANS FOR ...
PUBLISHERS
- New blood is always good for a media sector, especially at a time when its market leader (IPC in this case) is going through a quiet and rather introspective phase.
- IPC has been restructuring and is a tight ship, with some wonderful brands such as Marie Claire and NME. It is a well-run company; it just hasn't been setting the world alight.
- A new burst of energy from the likes of Hearst and (especially) Immediate will be welcomed by all those who believe in the importance of magazines. We need to be reminded more often why consumer magazines matter.
ADVERTISERS
- Consumer magazines account for around 4.5 per cent of display advertising spend (the most recent reliable figures are for 2010) and their share of spend has historically been in slow decline.
- The medium's lack of commercial fizz has coincided with lean years at its trade marketing body, the Professional Publishers Association (dreadful name, but slightly better than its former title, the Periodical Publishers Association), which was almost torn apart in 2008 by infighting.
- The PPA's fortunes are reviving slowly under the chief executive, Barry McIlheney, who was appointed in February 2010. For instance, it has a new piece of research, called Magnify, to help publishers bang the drum - but the stark fact of the matter is that the medium could still do a lot more to promote itself to advertisers.- This week's Audit Bureau of Circulations figures will provide a more detailed insight into 2011 magazine sales.