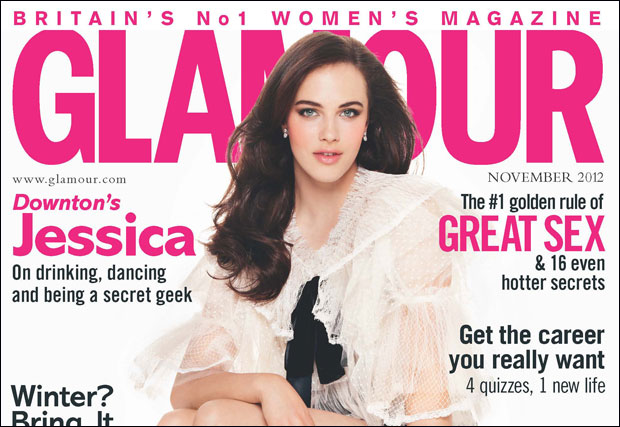 The wide-ranging research was conducted by magazine publisher Condé Nast and aims to look at the reading habits of the 21st century woman, in light of the difficult economic conditions and factoring in the changes in reading habits from print to digital.
The research, conducted with YouGov, polled just under 4,000 women aged between 16 and 40, all of whom are regular readers or users of magazines Glamour, Marie Claire, Elle, Cosmopolitan, In Style, Look and Grazia.
Findings from the research included that more than a third of those polled read a print title at least once every couple of days. Nearly eight out of 10 (79%) said they visited magazine websites, with more than a fifth visiting those sites every other day at least.
One of the big growth areas, claims the research, is magazine newsletters, which usually include some of the key stories that are running on the magazine website or are to appear in the printed publication of the title.
Nearly six in 10 (59%) of those polled said they were signed up to magazine newsletters, with 16% of them receiving them daily and 50% of them once a week. These magazine newsletters figures have grown substantially over the years.
Monthly magazines, the research claims, are regarded as more influential than weekly titles, TV and magazine websites. The research also claims that glossy monthlies are the most trustworthy source of information.
Condé Nast has a focus on upmarket glossy magazines and doesn't publish weekly magazines.
Predictably, use of the social network is on the rise. When the research was conducted in 2010, 65% of those polled were using Facebook ,56% were on YouTube and 15% used Twitter. This year's research revealed that 91% were registered Facebook users, YouTube has surged to 88% and the use of Twitter has grown to 55% in two years
Simon Kippin, publishing director of Condé Nast-owned Glamour, said: "Our clients and agency partners will find our latest '21st Century Woman' research findings of great value in forming strategies to attract the attention, and spending commitments, of young women in the UK .
Follow @nickbatten2