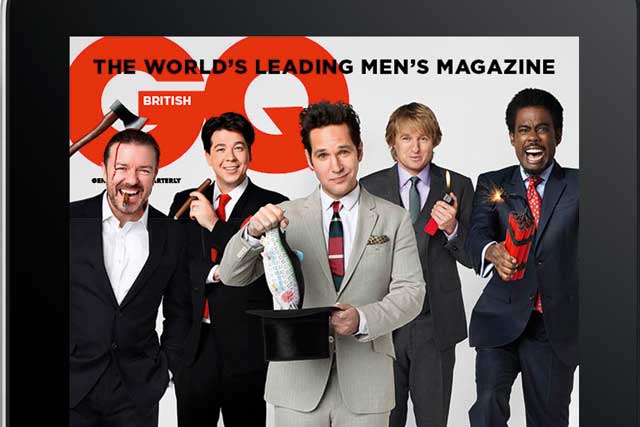 The first 15 years of the internet as a mass-market commercial proposition were something of a shambles for the people arguably best-placed to take a lead role - those with huge amounts of institutional expertise in coming up with compelling words to run alongside the right sorts of pictures in breathtakingly good layouts.
Right from the off, the web has always been a social space - but good content is a fundamental currency of social interaction and print-based content producers (of magazine-style features as well as news) could and should have made themselves indispensable in an evolving digital environment too.
They couldn't have got it more wrong. Publishers (many of whom were at a terrible disadvantage, having failed their GCSE maths) panicked, got all mixed up about the difference between software and technology, and were bumped into all sorts of truly terrible (and humiliating) strategic decisions.
The first decade of the new century saw them competing with each other to produce ever-more dreary websites based (even in the case of glossy magazine brands) on news-in-brief formats that made telephone directories seem exciting - and relegated themselves to the status of syndication agencies for a new wave of commercial operators. Except, of course, for the fact that, having been spooked into a "land-grab" mentality, they were giving the stuff away for free.
That's why so many publishers (those not yet pensioned-off or terminally punch-drunk) have fallen upon the current generation of tablet devices with such heart-rending gratitude. Opportunities related to tablet devices might just represent a reprieve for the industry.
1. Six months ago, the Audit Bureau of Circulations report for magazines contained digital edition figures (in other words, sales of tablet editions) for a mere 16 properties; in the most recently published report, that figure had risen to 71. The top three are Men's Health from Natmag-Rodale, with an average 7,779 digital edition sales, followed by Future Publishing's T3 (7,329) and Conde Nast's GQ (5,731).
2. Hearst is the UK's leading mass-market consumer magazine publisher in the tablet sector, with eight titles (including Cosmopolitan, Men's Fitness, Harper's Bazaar, Elle, Company and Good Housekeeping) plus two Rodale joint ventures in the top 25. It has a total of 28,638 digital magazine sales in the latest ABCs and claims that, since launching on the Apple Newsstand in October last year, ten million UK users have downloaded Hearst-branded apps. Cosmo is the UK's highest-performing women's magazine in this sector, with an average net digital circulation of 5,675.
3. Conde Nast boasts the UK's best-known tablet publishing guru in the form of the digital director Jamie Jouning - and, as befits the company's heritage in producing top-notch content, it is widely credited as one of the more innovative forces in this space. Almost all of its UK magazines are available digitally from the Newsstand or Zinio.
Conde Nast has also attempted to push boundaries for advertisers. For instance, both Wired (for Burberry, Audi and Xbox) and GQ (Bally, Omega and Glenfiddich) have carried augmented ad campaigns. A notable one for Mercedes-Benz in Wired incorporated a range of interactive features, including bespoke video, hotspots, 360-degree animation and a panoramic view of the car's interior.
4. Although Bauer publishes 63 UK magazines, it has only four tablet editions - and none qualified for an ABC figure in the latest report.
5. Despite its continuing market leadership in the paper-and-ink magazine sector, IPC seems less well-placed in the tablet world - to date, it has concentrated all its digital subscription efforts on one-off initiatives and on its specialist hobby titles, notably its yachting magazines. Its only high-profile title to achieve a digital ABC figure was Country Life, which racked up a total average net digital circulation of 71.
But the company claims that it is committed to a digital publishing programme - and is making much of the launch, in October last year, of a new digital edition of Wallpaper*. Its most recent initiative was the launch last month of Marie Claire Runway, a property that will have a presence in print, on tablet devices and as a channel on www.marieclaire.co.uk.
WHAT IT MEANS FOR ...
MAGAZINE CONTENT CREATORS
- This is a second chance to get things right. Here's a format that uses this 21st-century stuff, yet produces (nay, demands) an aesthetically pleasing experience. Publishers can now see a business in which they'll be able to create some neat stuff - and might even persuade people not only to buy it but also spend a decent amount of time consuming it. And they might even persuade advertisers to come up with sumptuous digital advertising formats that are as effective as they are beautiful.
- Provided, of course, that publishers manage to round up their "technology" brains and repatriate them to the back office where they belong. During the noughties, publishers allowed IT people to escape from the basement and create havoc. They were allowed to make important decisions. Tablet formats demand at least a modicum of creative input.
ADVERTISERS
- Oliver Newton, the head of emerging platforms at Starcom MediaVest Group, points out that the sales figures for tablet editions remain rather modest. But he says some of the campaign figures he has seen are intriguing.
- He states: "I think we are still a long way from publishers realising the full potential of what a digital magazine can be - and the best ones are those that are prepared to approach things from a slightly different angle. You can't simply attempt to replicate the old magazine experience. For instance, video is very important."
- He continues: "But the research is encouraging. People will commit half an hour or more to a tablet magazine and they'll read it in comfortable circumstances. And it's generally, almost by definition, an audience with a high disposal income. The figures are still relatively small. But for clients with experience in content creation areas, this can be a great canvas."