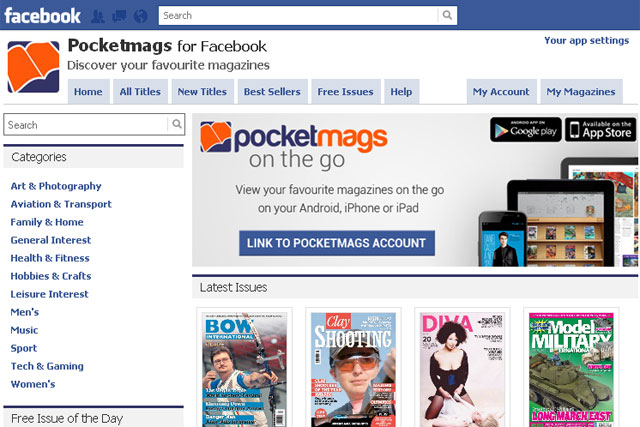 The app contains all the magazines featured on MagazineCloner's existing online newsstand, Pocketmags.
Pocketmags enables Facebook users to purchase, read and recommend digital magazines, without having to leave the social networking site. Single issues and subscriptions can be purchased with Facebook credits.
Users can link purchased issues to a full Pocketmags account, which allows them to read magazines on whichever platform is convenient to them.
Patrick Knight, MagazineCloner's strategic development director, said: "The Facebook app is the first of a number of exciting launches that will further improve customer engagement and awareness of our publishers' content."
Complimentary and sample issues of some of Pocketmags' top-grossing titles are available via the app, including Attitude, Superbike and GoodHomes.
Other innovations in the magazine sector were recently reviewed in the latest Fipp report.
Follow Nick Batten on Twitter @NickBatten2