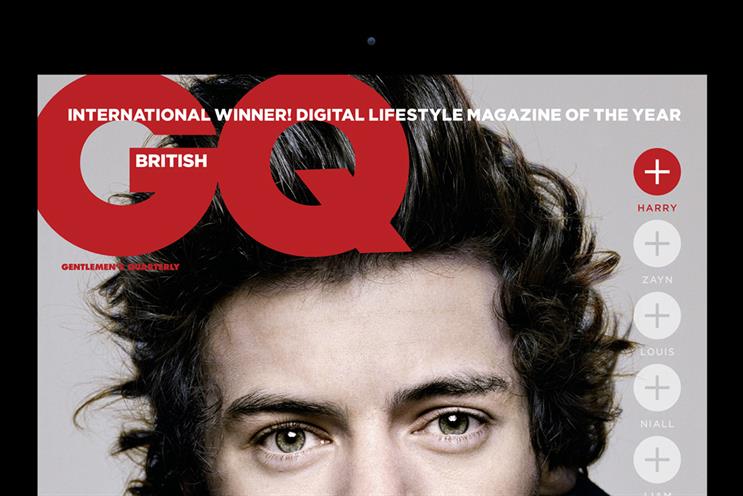 The biannual freefall that is the print magazine circulation figures reported by the ABC accentuated many recurrent problems last week. As both women's and men's magazines posted sharp declines, publishers were quick to stress the overall reach of their brands, even if advertising revenues have not followed the audience.
Women's gossip titles and lads' mags both reported double-digit losses across the board, with the circulations of Northern & Shell's Star and Hearst Magazines UK's Reveal falling by more than 20 per cent year on year and IPC Media's Nuts down by more than a third. In the monthlies, one worrying trend is that declines are sharpest at the younger end of the market.
"I'm not sure if I've become desensitised to continually falling ABC print circulations, since double-digit declines now fail to shock," Lindsey Wolfryd, the client activation director for display at MEC, says. "Or perhaps it is just a final acceptance that the print market as we used to know it no longer exists."
One title to hold firm in the first half of 2013 was H Bauer's listings magazine TV Choice. Despite the best efforts of N&S's TV Pick, which launched and folded during the period, TV Choice actually increased its circulation by 0.3 per cent to 1.28 million and remained the biggest actively purchased magazine.
"It is far too easy to dismiss the value, power and role magazines play in our readers' lives," Liz Watkinson, its publishing director, says. "In the face of an unparalleled attempt to establish a foothold in the market, using price at the core of its proposition, TV Pick failed to persuade our readers to break the bond they have with TV Choice."
The current affairs market held up relatively strongly, with Private Eye down 1.4 per cent, The Economist down 0.5 per cent and The Week up 3.1 per cent. Meanwhile, the stable home-interests sector, especially IPC Media's Style At Home and Ideal Home, showed the appetite for titles that provide practical tips and advice.
Future's Total Film had the highest digital circulation at 12,280, up 52 per cent year on year. Digitally, men-focused magazines did better than those aimed at women, with Condé Nast's GQ and Hearst's Men's Health second and third behind Total Film. However, the PPA's compiled print and digital figures underline the significant reach of leading women's glossies, such as Glamour (404,946) and Cosmopolitan (310,149).
Media agency buyers praise the multiplatform reach of brands, but also admit digital ad budgets are yet to explode. "Advertisers are expecting more from digital propositions: they want to know how long a reader has been looking at the ad; if they engaged with it," Emma Cranston, the investment account director at Manning Gottlieb OMD, says. "Until now, time, cost and potential returns have been prohibitive."
The free-magazines sector was revealed to be in rude health by the ABC. Shortlist and its sister title Stylist both rose 1 per cent year on year to 534,494 and 435,768. Time Out, in its first full period since going free, reported a strong circulation of 305,757.
So, what's the future of magazines? Trusted, tailored content, in whatever form readers want it, Cranston says, but ongoing investment in brands remains key, Wolfryd adds. Hopefully, digital subscriptions and adspend will follow.