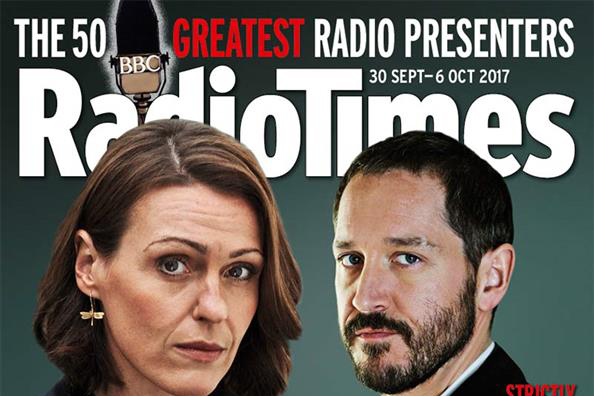 The research, which surveyed 3,230 consumers, produced similar results for people aged over and under 35.
Meanwhile, 30% of all people surveyed said they trust social media above magazine media and that rises to 35% of those aged under 35.
Magnetic, the trade body for magazines, unveiled the research at Spark, its conference in London.
Media planners who were surveyed said trust is becoming an issue of growing importance for advertisers and is being included in more client briefs – at a time when trust in business and society has been falling.
The study identified six key factors, which Magnetic dubbed a "T-score", that drive trust – relevance, reliability, objectivity, diversity of views, transparency and fame.
It found magazine media beat social media on four of those measures.
Magazine media were more trusted on relevance, reliability, objectivity and transparency.
Social media scored better than magazine media on diversity of views and fame.
Ffion Turner, business science director at MediaCom, said the study showed that "context is really critical".
She explained: "Trust by itself doesn't necessarily mean anything. Trust in relation to an institution or a media brand can mean very, very different things."
Some magazine genres scored particularly well with 78% of people regarding magazine media as most trustworthy for coverage about current affairs and hobbies and 60% for coverage of motoring.
An increased level of trust produces a "brand rub" effect that benefits advertisers in magazines media, according to Anna Sampson, head of insight at Magnetic, who also worked on the study.
She cited five case studies for brands, including Tesco's F&F and Pearl Drops, and showed a large uplift in brand trust metrics from 64% to 94% after using magazine media.
"Crucially, it's about the magazine brand, not the channel," Sampson said, explaining how the results came from looking at a magazine brand across display advertising, partnerships and print and online, including on social media.
"Combining magazines and social media enhances that rub effect," she said, noting that the two can be complimentary but the key finding was: "If you want to deliver brand trust, use trusted media."
Becky Hardman, brand marketing manager at Very, which is part of Shop Direct, said the study showed that "as important as social media is", magazine media has a vital role because it is trusted by customers.
The retailer has its own evidence because "we track our results" both through ROI on short-term measures such as sales and Ipsos for brand metrics, she added.
Tom Bureau, chief executive of Immediate Media, publisher of Radio Times, who spoke on an earlier panel at Spark, said magazine media companies will continue to grow so long as they change as businesses and diversify.
"We're not a magazine company, we're a content and platform business," he said.