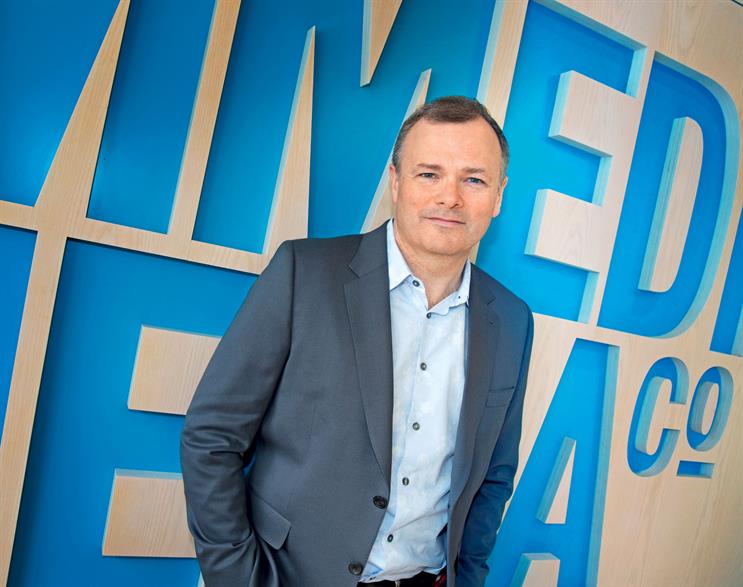 When Media Week launched in February 1985, Radio Times welcomed a new BBC show called EastEnders on to our screens. Thirty years on, EastEnders is still serving at the Queen Vic – and Radio Times is more successful than ever.
Radio Times is Britain's best-selling quality magazine. Today, its journalism reaches more people in more ways than ever before – and it has never been more profitable.
As well as a print product that sells more copies than The Sunday Times every week, Radio Times has a digital business that goes significantly beyond showcasing irresistible stories and interviews. It also provides online services and functionality that put it in the middle of the TV tech ecosystem.
Alongside the DiscoverTV app and digital editions, RadioTimes.com attracts seven million unique users per month, reaching a young audience that complements the magazine.
Growth is rapid at 60 per cent year on year. And we think the market for Radio Times is big – if you love high-quality television, film and radio entertainment, and use a browser, you should be using Radio Times.
The role of technology
This is just one of many examples of how the business of magazine media is transforming rapidly.
Yes, magazine media brands are seeing print circulations decline, although the latest numbers show stabilisation. But magazine media are increasingly brand development hubs with high-quality content at their heart.
They're growing digital audiences at pace, offering new opportunities to commercial partners and opening up new and diversified revenue streams from the unique relationship they have with their engaged communities.
That's why this is a great time for the industry to launch Magnetic, the new marketing agency for magazine media. Led by the agency heavyweight Mark Cranmer and Sue Todd, a media marketing entrepreneur, Magnetic will tell this story.
Magazine brands are magnets for commercially powerful, self-defining interest groups, who become highly engaged with quality content. Magazine brands offer skilfully crafted, original, trusted content, which inspires opinion and behaviour, and creates a powerful context for advertisers.
At Immediate, we position ourselves as the special-interest content and platform company.
Technology has turned most media business models on their head. Now it's not enough for media owners to just be brilliant at creating content. We also need to be world-class at building and deploying technology platforms, and understanding the content and distribution ecosystems of our markets and brands.
Immediate employs 200 tech and product development people who are designing, building and deploying technology for our brands. It's like having a medium-sized software company inside the business.
We see print as one of our key platforms – alongside web and mobile, digital editions and apps, e-commerce and transactions, data and ad tech. This is a key cultural shift for the business.
Our super-engaged consumers – be they cyclists, gardeners, foodies, crafters, brides-to-be or new mums – trust our brands implicitly. And with trust comes permission. Permission to offer consumers new ways to interact. Permission to let us into their lives and gather data.
This rich data – and the actionable insight it delivers – is now at the heart of our business. Powering our content strategies, underpinning product development and driving subscriptions growth (1.1 million active subscribers and climbing).
Data is also increasingly driving our advertising proposition. We're creating powerful audience segmentation in a high-quality, relevant environment with our data management and programmatic tools. And we're developing native advertising propositions that target the right consumer in the right place at the right time.
Magazine media create some of the strongest engagement of any medium. You can build a powerful business out of that kind of engagement.
---
Tom Bureau is the chief executive of Immediate Media Co
Q&A
What's something you can usefully accomplish in 30 seconds?
Check the Immediate analytics dashboard.
What's something you can do in 30 minutes that will change your life?
Call the best friend you haven't spoken to in more than a year.
If you could wind the clock back 30 years, what would you do?
Convince myself that it usually all works out and, if it doesn't, that might be best for learning stuff anyway.
Hockey goalkeepers usually wear the number 30. What's your next working goal?
To do much less myself, so I can influence the business and its people more.