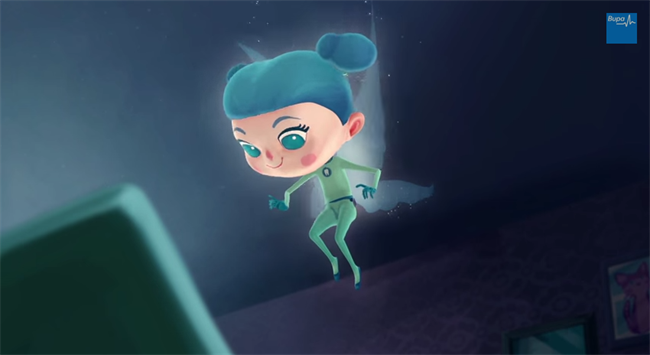 Viewers can visit a webpage and upload a photo of their child, along with his or her name and then watch a personalised film.
The 'story of the little tooth' starts in a child's bedroom with their name on the door and their uploaded photo in a frame on the bedside table. The tooth fairy visits and we learn what happens to teeth when they are taken back to fairy HQ.
It's a clever and sparkly treat aimed at highlighting to children the importance of keeping their teeth clean. It ends with the strapline: "BUPA dentists: raising smiles".
Brand: Bupa
Agency: Hometown
Read next