Grocery Food
Magimix 'Only the strong survive' by Shalmor Avnon Amichay/Y&R Interactive Tel Aviv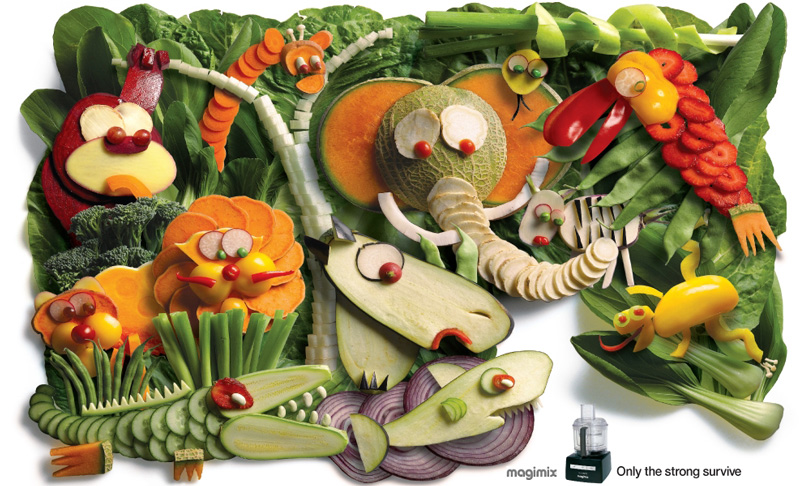 Israeli agency, Shalmor Avnon Amichay/Y&R has created a print campaign for Magimix using fruits and vegetables to create an animated jungle scene.
The campaign plays on the Darwinian notion of 'the survival of the fittest' and centres on the dynamics and food chain within the animal kingdom.

Lions, monkeys, crocodiles and parrots are crafted out of strawberries, melon, courgettes, carrots, cucumbers and so on in this colourful, organic representation.

A picture of the Magimix blender is shown at the bottom of the ad with the strapline: Only the strong survive as it is clear that the grocery-inspired creatures are set for an untimely end by being whizzed into soup and smoothies.