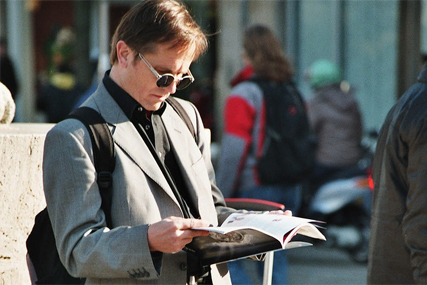 The division has revised down its previous forecast of 5.6% annual growth, but upgraded five-year growth rates from the 6.3% forecast in 2010 to 6.8%, thanks to the continuing growth of emerging markets.
MagnaGlobal, whose forecast model tracks more than 60 countries between 2000 and 2016, said video was the dominant advertising medium, accounting for 40% of the global ad market, while traditional TV advertising is expected to grow an annual average of 8.3% from now until 2016.
Conversely, print's woes will continue into 2011, the firm said. It forecasts that the medium will suffer a "slight decline" against a previous prediction of 1% growth. However, over the next five years, newspapers and magazines are expected to grow 1.6% a year on average.
On a more positive note, online is expected to supersede newspapers as the world's second-largest ad medium by 2012, reaching $129bn in 2016, thanks in no small part to technological advancements in ad serving, targeting and measurement; improvements in search and the growth of social media.
China and India are expected to be the key drivers of the global ad economy. China's advertising market is expected to grow 20.4% in 2011 to $28.1bn, while in India the market is expected to increase 21.6% to $5.3bn.