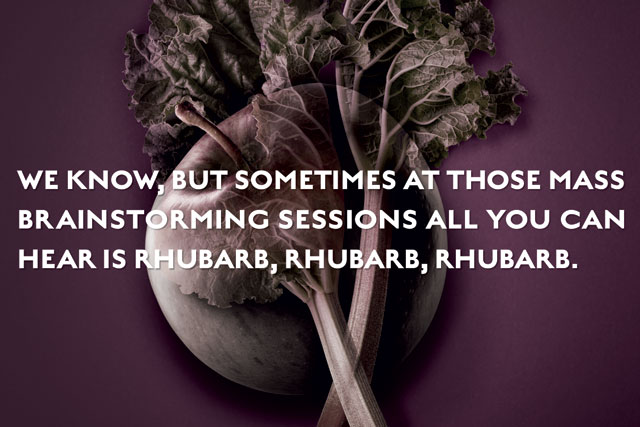 The campaign supports the launch of Magners Specials, a range of premium ciders blended with natural ingredients.
The ads were created from a series of photographs overlaid on top of one other, featuring the unusual flavours and ingredients in the cider. They will appear in national press and food magazines with the three executions on consecutive pages as well as executions for outdoor and online.
They were created by The Red Brick Road and photographed by Giles Revell. The creative directors on the ad were Matt Lee and Pete Heyes. Art direction was by Matt Allen.
Smartphone users can also launch additional interactive content via the Aurasma Lite app to receive tasting notes for each of the new flavours and order a free Magners Specials glass.
The mobile content has been developed by Glue Isobar.
Kirsty Hunter, head of marketing at Magners, said: "We're excited to reveal our new campaign to support the launch of Magners Specials and believe that the creative idea will encourage our audience to indulge in something a bit different.
"You might not expect these flavour combinations to work but that's the Method in the Magners."
Paul Hammersley, managing partner at The Red Brick Road, said: "The Magners Specials range is an exciting launch for Magners, as it once again places the brand at the forefront of innovation within this exciting and dynamic category."
The activity follows Magners' award winning 'There's Method in the Magners' TV advertising.