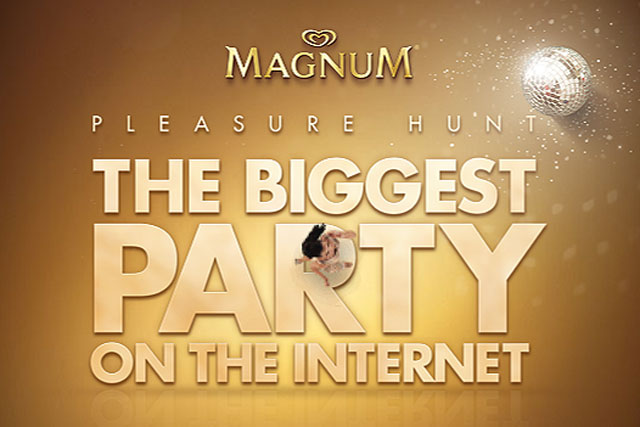 The internet adventure game has been played by 24 million participants globally since its launch in 2011.
Players of this special edition of Pleasure Hunt, created by Lowe Brindfors in Stockholm, will be able to experience "the biggest party on the internet"; a game based on the retro "snake" mobile phone game.
They can control a character who must move around the screen of various websites to collect gold balloons. For each balloon collected, another character appears behind the leader, forming a line of people following each other, akin to the growing snake in the "snake" formula.
They will also be introduced to a multi-player option.
Camilla Scognamiglio, assistant brand development for digital and social media at Magnum, said: "As we gear up to celebrate our 25th birthday, we are excited to include our online community in the party."
'The Biggest Party on the Internet' is available through desktop and mobile through access the game's website.
Creative directors at Lowe Brindfors Petter Lublin and Patrik Westerdahl, said: "Creating something that resonates with a global audience is very tricky.
"With "the biggest party on the internet" it really feels like we struck the right balance of a fun simple idea and innovative user friendly technology."
Magnum was first launched in Germany and Belgium in 1989 and now sells more than two billion ice creams a year.