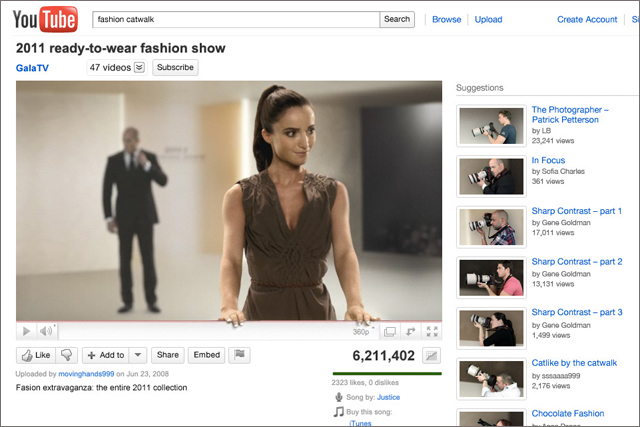 The game, made by Lowe and Partners Stockholm-based agency Lowe Brindfors, follows a woman making her way through the internet in acrobatic style to get hold of the "ultimate pleasure", a Magnum ice cream.
As players make their way to the star prize of a Magnum ice cream, they can generate points by capturing chocolate bon bons, a key ingredient in the Magnum Temptation ice cream.
Players can challenge friends to beat their scores through an email invite or via social media sites, including Facebook.
As part of a series of brand partnerships, the character travels through a number of product websites, driving a Saab 9-3 convertible through the desert, somersaulting into a Samsung tablet, and diving into a pool at Hotel San Martino.
Lowe Brindfors filmed a trained ballet dancer performing 50 different movements, which were then stitched together in post-production so that the character moved realistically through the game.
In keeping with the marketing mantra of using "bought, owned and earned" media, the integrated campaign will use bought media, including banner ads, and earned media such as social networking sites, to drive traffic to the game, which is hosted on the Magnum-owned MyMagnum.com domain.
Lowe and Partners is Unilever's global lead agency for Magnum and is responsible for both online and offline campaigns.
Last year Magnum teamed up with Asos.com, the online retailer, for a game that gave users the chance to win prizes by making a virtual, and elegantly dressed, thief "dash and grab" as many items as possible in 60 seconds.