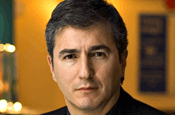 The IPA and ISBA claim that publishers had committed to provide monthly breakdown figures that would be audited and issued within the twice-yearly ABCs.

While including monthly figures on ABC certificates has never been mandatory, media buyers and the advertising bodies say that the majority had agreed to include the additional data within the January to June 2008 figures.

Lynne Robinson, the IPA research director, said: "Publishers gave their agreement they would do this. We are very disappointed. Not doing it goes against the spirit of the agreement."

An ISBA spokesman said: "We feel let down. We hope publishers will want to work with advertisers with a greater degree of cooperation, trust and transparency in future."

While a few publishers, including The National Magazine Company and The Economist, provided month-by-month ABC-audited figures, others, including Bauer and IPC, opted to post a monthly breakdown of unaudited figures on their websites.

A spokeswoman for Bauer Consumer Media denied the company had agreed to produce audited figures, adding: "We agreed with several other publishers at a PPA ABC meeting to put the monthly circulation figures we submitted to ABC on our website within 30 days of the concurrent release."

Steve Goodman, the Group M managing director of print trading, who sits on the ABC council, said that while publishing month-by-month figures online is a step forward, there will always be doubt because they have not been officially audited.

He said: "I am really disappointed. So much effort has gone into getting to this point. It was a compromise made by agencies and clients. We wanted a monthly release of data.

"The compromise was to get six months' data as normal but retrospectively breaking down the performance for each month of that period."

Peter Phippen, managing director of BBC Magazines and chair of the PPA, said: "Most of the major consumer magazine publishing companies will be producing monthly circulation figures on their websites and some have already posted theirs.

"Other publishers have released through the voluntary opt in on the ABC certificate.

"The PPA Board's position is that it would advise publishers to release monthly figures soon after the concurrent release.

"Agencies should be very encouraged by the large amount of new data that will now be available in the marketplace".