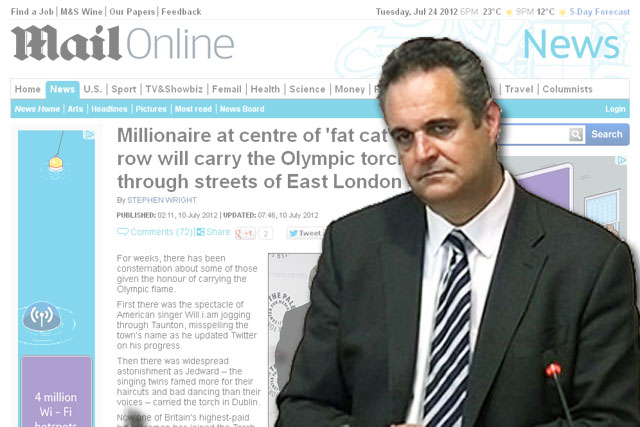 The publisher will launch a tailored Australian edition of its world-beating news site with a new team of journalists and commercial leaders early in 2014. It follows the launch of Mail Online in the US in 2011.
Along with the US, the UK and Canada, Australia already represents a vibrant market for Mail Online – with the site regularly ranking among its top 15 news sites, according to Nielsen figures.
The launch comes six months after the Guardian launched its own digital site in Australia.
Mail Online' new partner Mi9 is owned by NINE Entertainment and counts US software giant Microsoft as a strategic commercial partner and a former co-owner.
It is believed the established local publisher is providing much of the initial start-up requirements for Mail Online Australia, including its office space in Sydney, market knowledge and key contacts with advertisers and agencies.
Led by group chief executive Mark Britt, Mi9 already claims to reach 70% of the Australian population, some 12 million people, each month through a range of products and brands, including news services Nine News, Today and Wide World of Sports.
The company also publishes a raft of international titles under licence agreements, including OK! Magazine, Top Gear and Zoo Weekly.
The global addiction continues
Mail Online's cocktail of tabloid-style news, celebrities and picture galleries, combined with savvy search engine optimisation, strong social functionality and mobile-friendly design, have helped make it the biggest newspaper site in the world.
Mail Online publisher, Martin Clarke, is believed to be in Sydney to announce the launch early tomorrow (GMT time). In March, he said of the site's heady mix: "People are addicted to it. It's like journalism crack."
The website, which includes content from the UK's mid market paper, the Daily Mail, reported a record 153,914,803 monthly browsers (machines) in October according to the latest Audit Bureau of Circulations figures. Comscore data supports its claim to be the world's largest English-language newspaper website, tracking 57.3 million monthly unique visitors.
Digital revenues continue to rocket
Last week in parent Daily Mail & General Trust's annual results, Mail Online posted a 48% lift year on year in advertising revenues to £41 million for 12 months to 30 September. This was slightly short of the publisher's own stated aim of achieving £45 million in the year.
Executives at DMGT have now set the ambitious target of continuing its 50% growth in the new year to generate more than £60m in revenues by the end of 2014. Key to these growth plans will be the commercial success of its international operations. Of the £41m in revenue Mail Online made during the period, £5m came from its US operation.
Speaking to Campaign in May, DMGT's chairman, Lord Rothermere, confirmed that building on the 60% of Mail Online's traffic already coming from outside the UK was core to its future plans.
He said: "In the US, you can't ignore the Spanish [speakers], so we're looking at that… "Then it will probably be Australia – it's a small market but gives us access to all the English-speaking markets; we can make it a base for all of South Asia. And you can't ignore India: a huge market. We've got a Mail Today partnership where we get a lot of traffic in India, from a good demographic. We will try to capitalise on our success there."
Follow @DurraniMix