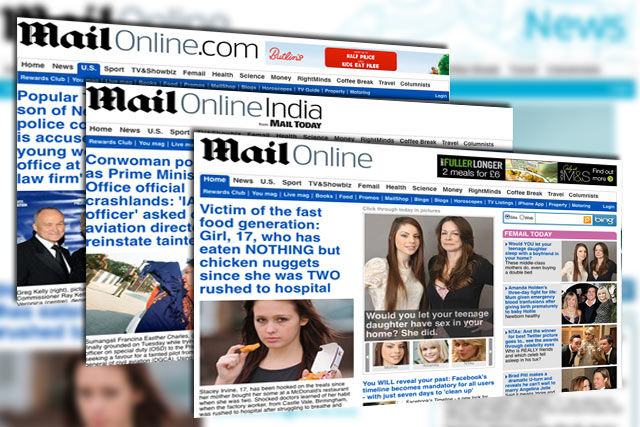 ComScore data for December 2011 reports that Mail Online reached 45.348 million people, compared to The New York Times' 44.787 million.
The change at the top follows The New York Times adopting a metered-access model for its website at the end of March 2011, and an ongoing expansion strategy by Associated.
Known to carry more gossip and celebrity news than its print product, Mail Online has expanded its international footprint over the past 24 months, by opening offices in New York, Los Angeles and, most recently, India.
Debates over how reliable comScore's data is could already be heard rumbling around NMA's newspaper awards, the ANNAs, last night, but the Mail Online's trajectory is apparent to all.
Actual figures could potentially be higher, with comScore confident it does not include people accessing the site via any mobile device.
Furthermore, the online metrics specialist claims to avoid duplications by combining its own panel-based sample of more than two million people with its Unified Digital Measurement (UDM) tagging system placed on publishers' websites.
Follow Arif Durrani on Twitter @DurraniMix
Total unique visitors (000s) to online news sites


Oct 2011
Nov 2011
Dec 2011
Total internet audience: age 15+
1,431,939
1,438,877
1,444,092
Newspapers
579,865
578,515
573,757
Mail Online
43,320
45,323
45,348
The New York Times Brand
48,769
45,883
44,813
USAToday Sites
33,447
33,725
37,166
Tribune Newspapers
32,291
31,336
32,830
Guardian.co.uk
34,024
32,690
29,152
ComScore data, published 26 January 2011.