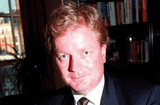 Mail on Sunday Sounds (MOSS) is set to release the ACM Gospel Choir single Holy Night as its debut foray into the music industry.
Speaking to Music Week, The Mail on Sunday editor, Peter Wright, said: "With a newspaper we are used to making decisions very quickly and turning things around very quickly.
"There are some wonderfully talented people in the music industry, but I think they are a bit traditional in their thinking."

His main aim is to bring something fresh to the music industry.
The Holy Night single will be available to download, and production of the music video is already underway.
The group's debut album, Christmas With The Choir, will be released on 14 December and will be offered as a free giveaway with the paper.