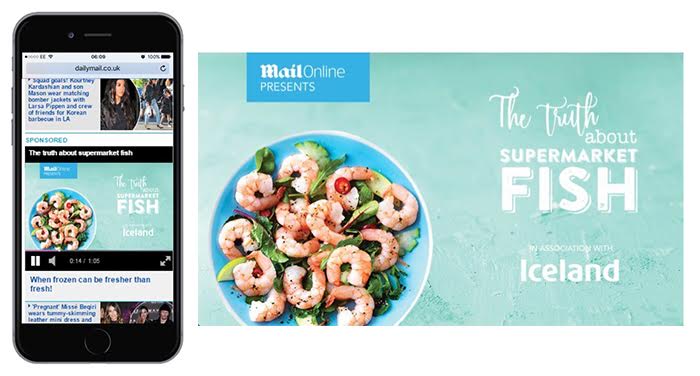 MailOnline, which remains the world's biggest English-language news website, attracted 243 million unique visitors last month, and recorded 132 million visitors to mobile device apps in April.
Branded videos are now guaranteed to get at least 1.5 million views of over 10 seconds each for 6p per view, which adds up to £90,000 including video production.
This is two-thirds of the 9p per view that was quoted when the sponsored video player launched in February. The videos sit within the sidebar feed.
Branded video advertisers on MailOnline include Marks & Spencer, Iceland and P&O Cruises.
MailOnline has promoted Matthew Breen, the head of VoD and mobile, to director of branded video to help grow commercial revenue from video.
Breen joined MailOnline in 2014 after nearly eight years at Havas Media, most recently as head of video, and MPG Media Contacts before it folded into Havas Media.
He said: "The number of unique visitors accessing MailOnline through a mobile device is up 20% from this time last year, so this next step makes total sense.
"We believe the cross-platform video player will only increase views and intent-to-purchase rates, and we've delivered some phenomenal results for our launch partners."