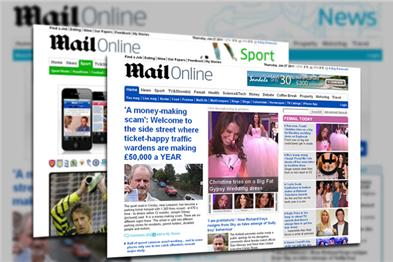 ComScore data for March today (19 April) highlights how the disruptive news and aggregation site founded by Arianna Huffington six years ago was usurped by MailOnline in the same month it was sold to AOL for $315m.
According to the global market researcher, MailOnline achieved a 27% rise in unique visitors between February and last month, to 39,635,000, while a 20% lift at the Huffington Post took it to 38,429,000.
Despite the strong double-digit growth, both sites were eclipsed by long-time market leader New York Times, where traffic surged 41% to a record 61,964,000 unique users around the world.
The New York Times' stellar traffic was drawn to the site ahead of it erecting its paywall on 28 March. The large rise can partly be explained by the additional media coverage surrounding the move.
The site is also likely to have benefitted from a strong month of domestic and international news, with much socio-political activity around Washington, the Middle East and Japan.
How long the New York Times will be able to retain its global domination following the introduction of its metered model is open to debate.
Casual users will still be able to access 20 articles a month for free, before being asked to become a 'digital subscriber'. However, for the first four weeks, access will cost less than $1 (99 cents).

Add to this the fact that detailed and simple methods of circumnavigating the paywall have been readily available on blogs and comment sites almost from the outset, and the possibility of the NYT retaining a large chunk of its readership remains.
But early indications suggest the UK's MailOnline is set to become the largest English-language newspaper site within the month, with web analytics specialist Hitwise claiming the New York Times' daily readership figures fell between 5% and 15% in the first two weeks of the paywall, and page views dropped by up to 30%.

Meanwhile, with little fanfare, Associated is busy building new editorial operations to feed into the MailOnline from New York, Los Angeles and Washington.
ComScore Media/Measures
Dec-2010
Jan-2011
Feb-2011
Mar-2011
Total Internet : Total Audience
1,323,535
1,333,403
1,339,496
1,350,539
Newspapers
486,768
514,547
502,669
556,764
1
The New York Times Brand
44,793
48,509
43,991
61,964
2
Mail Online
34,384
34,439
31,210
39,635
3
Huffington Post
31,538
35,313
32,046
38,429
4
Tribune Newspapers
29,120
29,849
28,529
34,624
5
GUARDIAN.CO.UK
26,589
26,521
25,295
30,891
6
USATODAY Sites
21,369
21,521
23,512
27,065
7
Wall Street Journal Online
19,410
23,613
19,679
25,323
8
Xinhua News Agency
18,472
18,600
17,839
23,197
9
WASHINGTONPOST.COM
21,801
10
Advance Internet
17,783
19,750
18,551
20,279