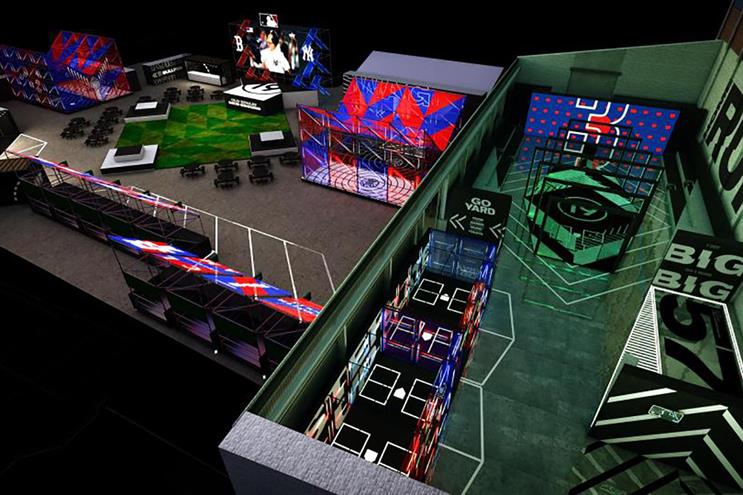 Major League Baseball is creating a three-day festival at The Old Truman Brewery in east London to appeal to a "new generation of fans".
"London yards" kicks off on 28 June and coincides a London game between the Boston Red Sox and New York Yankees.
The experience, which is being delivered by Imagination, aims to raise the profile of baseball in Europe.
Visitors will be able to watch a live screening of the London match, play interactive games, listen to music inspired by Boston and New York, and buy official merchandise.
Charlie Hill, vice-president of international strategic development at MLB, said: "The UK is passionate about the thrill of sports and competition, and the popularity of US sports within the UK is at an all-time high.
"We want to give audiences and crowds the experience they deserve if they were unable to get a ticket to see the action on-field. We're thrilled to show a London audience why baseball is a sport they'll love and Imagination are the perfect partner to do this with."