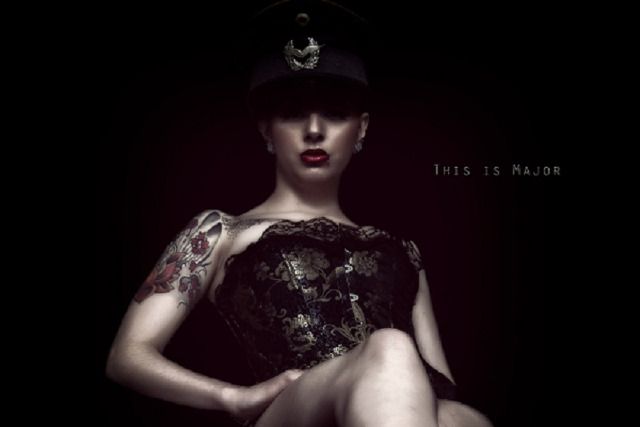 Strikingly bold "This is Major" - winner Samantha Adamson, submitted her work two days before the competition deadline. She said she was "intrigued by the idea of doing something different" and thought her image would work after seeing the campaign via Facebook.

She journeyed from Newmarket to Covent Garden - unaware she was about to win the £1,000 prize money as well as the prospect of having her work displayed in the Major Players office and her image distributed on the company's business cards.


The #MajorImage competition was created as "something for our audience to engage in and a great way for the creative sector to get involved with the brand," says Allison Upton, head of marketing at Major Players. "Since the rebrand, we've focused on giving strong points of difference and offering stuff our competitors simply don't do. The Major Image campaign was one aspect that ticked all the boxes."


"The entries were all of a high standard and extremely hard for Tim [Flach, award-winning photographer] to choose a winner.

"There were more than 120 entries. We invited all finalists, as well as clients, past, present and hopeful futures, to the event. Major Players offices in Covent Garden were at capacity."

Its office space is in a brilliant location - with the gallery space looking out to towards the street. A selling point that enticed one ex-client back, saying the location was not only centrally convenient but also creatively inspiring. The fact that there is a gallery space in their offices is a great testament to that. Major Players has created a brilliant symbiosis of what it does as a business brand - to bring clients and candidates together in a creative way.


The event generated an inspired level of social feedback for Major Players, as people networked whilst discussing their favourite pieces and trying to guess the winner. It allowed for artists to approach Major Players clients, and vice versa, with a prospect of building new working relationships.


Of course, this is what Major Players wanted to achieve when creating its new office space - equipped with a drop-in work space. Managing director Helen Stokes said: "Since the buy-out, Major Players is now focused on service - we are an agency that genuinely listens to our candidates. It's all about delivery, but also tapping into creative pursuits that help keep the industry alive." Focusing on the creative is why the #MajorImage campaign was such a success.


Major Image stems back from Major Players, a brand that has focused on standing apart from other agencies and being extraordinary.