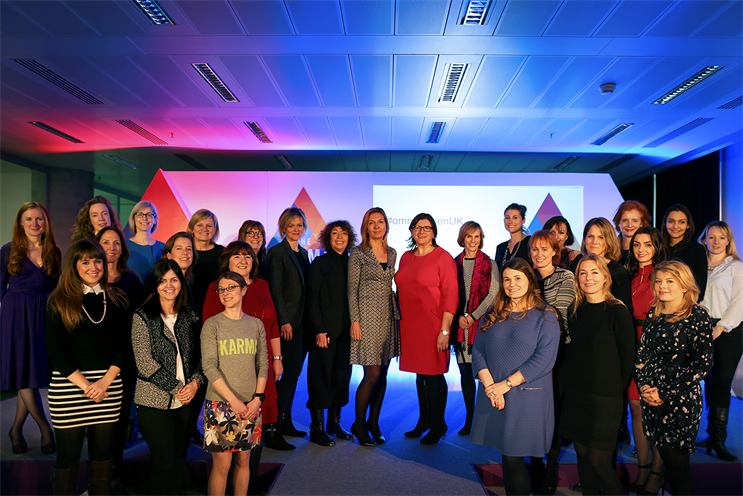 It made the announcement at the second annual Omniwomen UK Leadership Summit, a day-long training programme designed to inspire 200 of Omnicom's rising female stars. Today's summit coincides with International Women's Day.
On stage at the event, at Omnicom's Bankside offices, the co-chairs Sam Phillips, the chief marketing officer at Omnicom Media Group and the UK and managing director of OMG Ethnic, and Philippa Brown, the chief executive of Omnicom Media Group UK, outlined the key figures:
79 per cent of Omnicom agencies have management teams consisting of 40 per cent or more women in 2016, compared to 63 per cent in 2015;
44 per cent of agencies saw an increase of female representation in their management teams since last year;
of the agencies with boards, 36 per cent saw an increase of female representation since last year.
Paul Bainsfair, the IPA's director general, said: "Having a diverse, representative workforce with equal opportunities for all is crucial for our industry to thrive. Which is why the IPA's diversity targets, set out by President Tom Knox, are so vital.
"For Omnicom UK to have already achieved 40 per cent female representation in almost 80 per cent of its management teams is a fantastic achievement. This will no doubt help future-proof their success and that of the wider industry."
Ahead of the event, Omnicom-owned insight and brand consultancy Flamingo conducted research into what was stopping women reaching leadership positions in the industry. It found that some women are rejecting the traditional upward trajectory in favour of a more 'curvy career path', which allows them to broaden their skill set.
It also shows that a new model for leadership is emerging that revolves around creating the right conditions for individuals to thrive: making women feel supported to grow and get things wrong and learn from their mistakes. These are some of the themes that will be explored during the day.
Janet Riccio, the executive vice president of Omnicom Group, said: "The bottom line is that striving for a diverse and inclusive leadership team in today's world where the competition for talent is fiercer then ever, is a business imperative. Our agencies need qualified women more than ever to win."