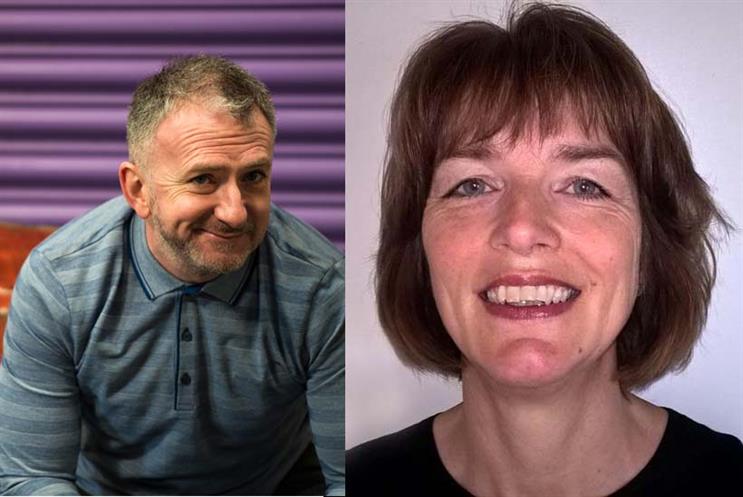 It's no secret that good planners are like gold-dust. To find out what the best ones have in common, Sarah Owens spoke to Melanie Stanley, head of planning at OgilvyOne and Gavin Hilton, strategy partner at VCCPme.
Sarah Owens: Why is it difficult to find good planners?
Melanie Stanley: I think the role has become so broad that people don't know what planning really is about anymore. Planners today need to be orchestrators who are not only good at planning but also have a working knowledge of so many areas including content, social, UX and customer experience. When we find people with the right combination of skills we do our best to nurture them.
Gavin Hilton: There is such a small pool of talent and that's now being diluted across a wide range of disciplines. Add to that the fact that, for example, digital agencies are producing a different breed of planner with skillsets that can't really be translated into what we do. So you get a double whammy: existing talent spread across a wider range of businesses and new talent with specialised rather than general skills.
SO: What do you look for when hiring planners?
MS: The ability to master and unearth consumer insights is among the top pre-requisites. You also need to know where to find the insights in the first place. We look for planners who can distill and synthesise reams of complex information, cutting through what is useful and what is not, and articulate it into simple language for clients and colleagues. Planners rarely get formal awards or recognition for their amazing work so they also need to be humble to a certain extent.
GH: I look for planners with Imagination and empathy. We all have the same data, we can all mine data sets and we can come up with the same insights. The difference with my strategists is that they make imaginative leaps which they validate with data. One question I ask candidates in interviews is: "Tell me the story of when you developed a strategy and the difference it made." I use this to determine how well they can tell stories about brands and unlock data and insights to clients.
SO: What is the difference between a strategist and a planner?
MS: I think the terms are interchangeable but we tend to use the term 'planner'. The term 'strategist' might sound more important as it suggests a broader remit but actually there is an argument to say 'planner' is more closely linked to creative and the creative brief. At OgilvyOne, all of our planners write strategy as part of the day job but they do so in order to develop a brief for the creative teams: for us it has to be about the work not the keynote deck.
GH: We use the term 'strategist' which I think has a broader remit than a 'planner'. The nature of the questions we're being asked by clients is always changing and we have to look deeply at their business problems and come up with new and original solutions.
SO: What impact does the term 'planner' or strategist' have on the role itself?
MS: It all comes down to perception. I personally wouldn't disregard someone with 'strategist' on their CV for a planning role, or vice versa. Strategists can sometimes be seen as being more generalist and all-encompassing. Planners on the other hand may be seen as being more creative. Having said that, I don't know any planner that doesn't write strategy.
GH: The term 'strategist' forces us to think differently and more broadly. Our strategists are not old school communications planners. They do need to work closely with the creative team but it's not all they do. They have to align products to customer needs and customer journeys.
What progression opportunities are available for successful planners and what can they do to ensure they achieve their full potential?
MS: There isn't a structured career path like you have in account handling. However, planners typically progress to senior planner, planning director or partner. I think it is important to train and nurture the best young planners better in order to retain them. At OgilvyOne, we put junior and mid-weight planners on pitches with senior colleagues. This is the best way of learning quickly and getting in front of the best brains. We also invite them to publish their ideas through whitepapers and blogs.
GH: We have a fully integrated training programme called Thrive whereby employees can tap into best practice knowledge from across the partnership, with modules ranging from 'CRM basics' to 'How advertisers think'.
The strategists in my team don't just work at VCCPme, they work with our media, advertising, digital and social agencies - the breadth of skills they have access to is huge. This makes them very rounded thinkers as they can connect with the right people to answer the range of complex questions clients ask of them.
We also encourage more lateral development opportunities - for example our employees can attend exhibitions at the Saatchi gallery to experience how technology is being used - this kind of learning is worth so much more than a day in a classroom.
SO: Any final thoughts?
MS: Good planners are few and far between - we need to reverse that so there are more good planners to go around.
GH: In a world where everything is driven by data, the most successful strategists take in enough data to make a decision, make an imaginative leap and then validate it.
SO: Thank you both.