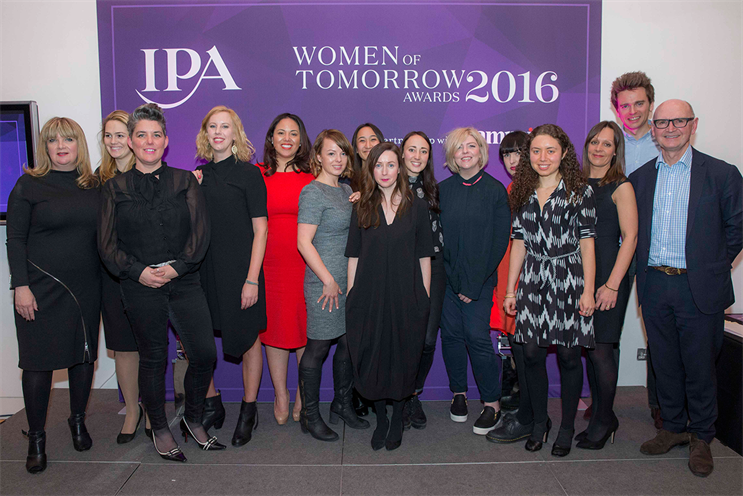 On International Women's Day on Tuesday, the IPA and Campaign announced the winners of this year's Women of Tomorrow competition. The awards scheme aims to identify women in middle management with the potential to be future industry leaders. The winners were from a range of companies and backgrounds but all demonstrated similar attributes: passion for their job, courage, and the ability to push boundaries, lead by example and be a positive force for good. Good networking skills and self-confidence also helped. Of course, these characteristics are not peculiar to women. As one of the awards judges, Steve Vranakis, Google Creative Lab's executive creative director, says: "Leadership qualities are leadership qualities – they transcend gender. Communication, honesty, confidence and commitment. A Woman of Tomorrow will have all the traits a leader needs and she will happen to be a woman." Below, four of his fellow judges describe what qualities they think are essential in future female leaders.
Media owner
Rachel Bristow, director of partnerships, Sky Media
"I really believe that you can only perform at your best when you are passionate about what you do and care about the business you work in. I am also a strong advocate of mentoring across the business, recognising the best talent and helping them achieve their career goals by providing honest advice in an approachable manner.
"Building relationships across the entire business as well as in the wider industry is important to develop your personal network; your book of contacts will be invaluable in a whole host of situations and will often add value back to your employer."
Ad suit
Helen Calcraft, founding partner, Lucky Generals
"Women have come so far in our industry. Yet we still collectively lack confidence and, more often than not, feel like imposters when we succeed.
"Women of Tomorrow show courage, push boundaries and lead by example. They are a positive force, actively championing other women (without feeling the need to criticise men).
"The fact that there are still so few women in senior positions in our industry says one thing very loudly – we are not done. We need a new brand of feminism, embodied by the best in our industry, so that our daughters can become people of tomorrow, not women of tomorrow."
Ad creative
Nicky Bullard, incoming chairman and chief creative officer, MRM Meteorite
"Be a self-champion. The amazing women we met were, without exception, comfortable in their own skin, unafraid to share their achievements and awesomely assured.
"And it's this self-belief that will see them gracing the cover of this magazine in future years.
"However, many women are still uncomfortable saying out loud: 'I did that.' We have to get over it. You have to champion you. And champion the women you work with. Because, believe me, the only people who are going to change the stats are ourselves."
Media agency
Charlotte Frijns, chief financial officer, UK and worldwide, ZenithOptimedia
"My four-year-old daughter wanted to know what I was doing. 'I have to write a 100 words on successful women,' I replied. She was keen to help. She told me that successful women need 'to really brush their hair'.
"I think she will be all right despite this reply. She is confident and not afraid to share her opinion. Often in my career, I've found the simple things work the best. Being confident and unapologetic. Taking risks without overcomplicating things. Most importantly, I believe enjoying what you do is key to success."