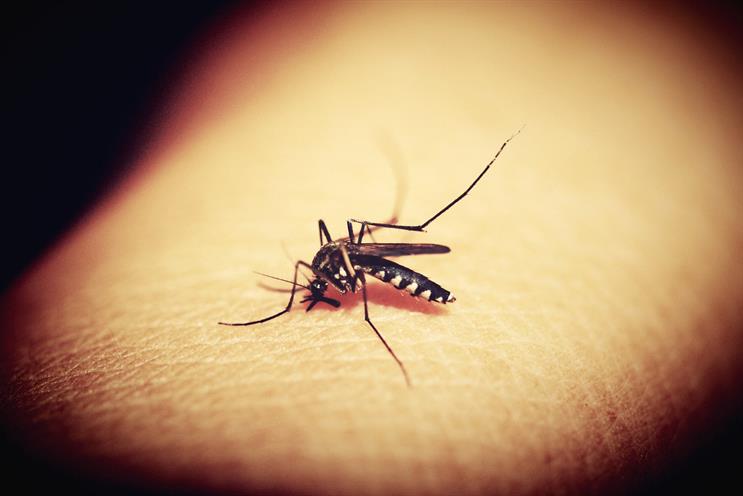 As part of this partnership, R/GA has been appointed as the global creative agency of record for Malaria No More UK.
In this role, R/GA is tasked with delivering a global creative campaign combined with an integrated communications and advocacy road map that will roll out over the next three years.
The campaign is aimed to be global in breadth with national and regional depth to ensure it reaches key decision makers and leaders both globally and locally.
The proposed key priority countries for the campaign UK, Canada, Australia, US, Nigeria, South Africa, Kenya, Malaysia and India.
"Through combining our innovative approach to comms, design and technology, we aim to get malaria firmly back on the political, private sector and UN agenda with declarations, financial commitments and collective ambition to end the disease by 2040," James Temple, executive vice-president and chief creative officer of R/GA EMEA, said.
The partnership however does not make Dentsu Aegis Network media agency of record for Malaria No More. It is the network's CSR arm that as a long-term relationship with, and commitment to, the Malaria No More charity. The networks' contribution is pro bono and has committed time and resources on an ongoing basis.
The agency group has pledged to help the charity reach 300 million people by 2020 and build a public case for bold action to tackle one of the world's oldest diseases. The plan is to do so by accessing 10,000 hours and $5m (£3.88m) from its own and its partners' resources.
This commitment is the first of Dentsu Aegis Network's commitments to Common Ground, an alliance between the United Nations and the advertising industry aimed at tackling the Global Goals of ending poverty and sustainable development.
"Together with the United Nations, we believe ensuring healthy lives and promoting the well-being for all is essential to sustainable development," Frank Krikhaar, global corporate social responsibility director, Dentsu Aegis Network, said. "Half the world are at risk from malaria, a disease that still kills a child every two minutes and has a catastrophic economic impact. Thanks to unprecedented progress in the last 15 years, we are within reach of ending malaria for good, and we're determined to work with Malaria No More UK to help make this happen."
This announcement is just ahead of World Mosquito Day on 20 August, the day that commemorates the discovery by Sir Ronald Ross that malaria is spread by mosquitoes.
James Whiting, executive director of Malaria No More UK said: "With the creative support of partners like Dentsu Aegis Network and R/GA, we can inspire and build significant public support, demonstrating to leaders that the global public is passionately behind the fight against malaria. Now is the moment in history that we start the final race towards ending malaria once and for all so that no child dies from a mosquito bite."