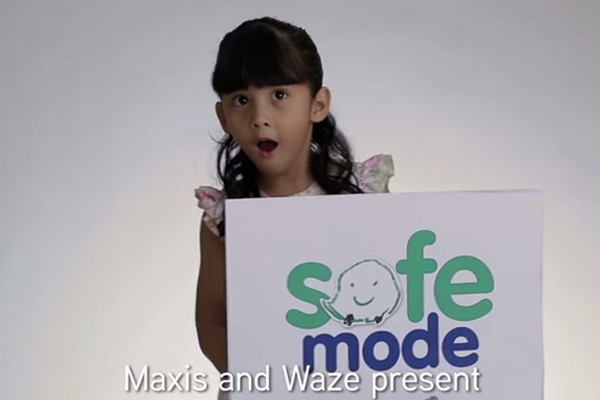 KUALA LUMPUR — GPS app Waze has teamed up with Malaysian-based telecommunications company Maxis and creative agency Ensemble Worldwide to launch a "children's voice package" in the app in hopes that kiddie voices will promote greater safety on Malaysian roads.
The initiative, which started out as a local campaign in Malaysia is now being launched globally; the kids' voice pack is now available to more than 50 million Waze users around the world. The voice pack is being promoted via press, TV, digital buys and social media platforms. Waze will also push the pack out on its app via in-app promotions.
According to a study by the University of Michigan's Transport Research Institute, Malaysia is the second-most dangerous country for drivers in Southeast Asia after Thailand, with 30 fatalities per 100,000 individuals.
Based on the insight from a Maxis-commissioned study that nine out of 10 parents drive more safely when their kids are in the car, the team created the package to drive with similar care. Unlike other special voice packs from Israel-based Waze (which usually feature a single celebrity voice), Safe Mode Kids invited children between the ages of 3 and 12 to donate their voices for Waze directional prompts with charming safety reminders. Instead of the standard Waze navigation prompts you will hear: "All set. Don't forget your seatbelt"; "Re-routing. Eyes on the road!"; and "Accident reported ahead. Please be careful, OK?"
According to Waze head of APAC Sales Eleanne Hattis, "Safety is the utmost mission for any new feature or campaign Waze develops as we work together with citizens to improve their time in the car. We're proud to work with Maxis on this project, amplifying a common goal to use mobile technology to promote safer roadways. People generally drive safer with children in the car, and we believe this is an attention-grabbing feature that will assist in spreading the cause."
Campaign credits
Clients: Waze, Maxis
Agency: Ensemble Worldwide
Executive creative directors: Chan Woei Hern, Mun Tuck Wai
Vice president: Sean Wong
Creative team: Norman Tang, Chung Ru Zen, Yves Wan
Project team: Chong Jia Ling, Lim Jia Yang, Chang Min Fung
This article first appeared on campaignasia.com.